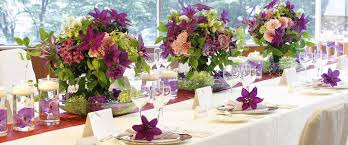 When you're busy planning your big day, don't forget about planning your rehearsal dinner as well! Although often a much simpler event, it's still important to spend some time organizing the rehearsal dinner party ahead of time too.
How can we help with coordinating your wedding rehearsal? Here are just some of the many ways that we can help throughout your wedding rehearsal and event itself.
We can help you find a location.  We can help you find the perfect location for your rehearsal dinner that fits your budget, your wants, you wedding party size, and your desired location. Once we help you narrow down the place that you would like, we can take care of getting the reservations in place.
We can help purchase any decorations or wedding party gifts that you need.  Although you likely won't need a whole lot of decorations for your rehearsal dinner some simple flower bouquets or other simple decorations can be a nice touch to the evening. We can take care of shopping and ordering these items. We can also help you find the perfect and unique gifts to give to your wedding party as well as we can then wrap them for you!
We can take care of organizing the evening.  We can sit down with you to discuss your menu plan as well as any of the other details, wants and needs for the evening before your big day. We can then take care of making the calls to organize all of these things so that you can just relax!
We can help set up the rehearsal dinner.   If you are planning to have your rehearsal dinner in a space that will need set up ahead of time we can set up the tables, decorate the tables, set up the food and anything else that needs organized to make the evening run smoothly.
We can help during the rehearsal dinner.  Our team of helpers can be present during the dinner as an extra set of hands ready to jump in and assist however we can!
We can help clean up the rehearsal dinner.  By the point in the evening when the rehearsal dinner is done, the last thing you want to worry about is getting your dinner cleaned up. Go out and have fun with you family and friends and we'll take care of all the cleanup for you!
If you'd like to set up a time to meet with us to discuss your wedding and see how we can help you without breaking the bank, we'd love to schedule your free consultation! Simply e-mail Kelly at Kelly@youreverydayhelper.com or call 319-400-1853 and let's chat!