Are you wanting to take a vacation this summer but worry about leaving your loved one behind? Leave your companion care needs to us!
We understand how important your loved ones are to you and we are happy to step in and help you so that you can enjoy your time away. One of the services we offer through Everyday Helper is companion care.
What exactly is companion care? Companion care is assistance for your loved ones who wants to remain independent in their own homes but may require some additional non-medical assistance. Companion care services can benefit the elderly and those with illnesses or disabilities.
Companionship can be many things, including just like the name says, companionship. That means simply s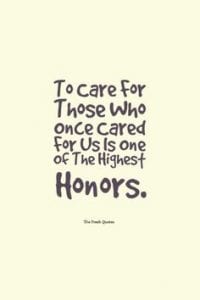 pending time with someone, getting to know them, engaging in conversation, and engaging with them in activities or hobbies that they enjoy. It could mean going on outings to a client's favorite coffee shop, spending an afternoon in the park, going shopping, going for a walk around the neighborhood, or whatever else they enjoy doing.
At Everyday Helper we also provide services through companion care such as:
-Medication management and reminders
-transportation to doctor appointments, grocery stores, etc
-Assistance in planning and scheduling appointments
-Assistance with meal preparation
-Assistance with common household chores and yard work
-Assistance with everyday tasks
Companion care is the service we provide that I am most passionate about. In fact, this was the first service that I offered through Everyday Helper. My own life experiences with my loved ones have shown me that our community needs more services like this. There are so many seniors and people living with illnesses or disabilities in our area that would be able to remain in their own homes longer through assistance in services like this. And that's my mission with Everyday Helper.
Now go ahead, book your summer getaway and leave all of your everyday needs to us! We're ready to help! Call us at 319-400-1853 or send us an email at youreverydayhelper@gmail.com and let's talk!
Happy Summer!!
Check out our other Summer Getaway blogs here:
Summer Getaway: How can we help?
Summer Getaway: Leave your pet care needs to us!
Summer Getaway: Leave your house care needs to us!
Summer Getaway: Leave your companion care needs to us!