Did you know that one of the services we provide through Everyday Helper is short term care assistance?
This particular service has been one of our fastest growing services offered with so many hospitals in the area!
If you're rehabilitating from a surgery or an injury and need assistance due to limited mobility, we can help! Whether you need errands ran, deliveries made, a ride to an appointment, help around the house or yard, or whatever else you may need help with, we can assist!
If you have a loved one living with you whom you care fo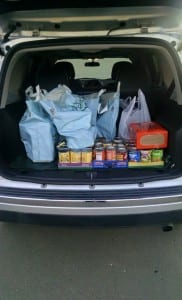 r but you are going away for a weekend or a vacation, we can step in and help out as well. We provide companion care, and can assist in meal preparation, medication management, and all of those everyday tasks that your loved one may need help with. We can ease your worries while you're away!
Everyday Helper offers a wide variety of services customizable to your needs and wants. We're here to help you with those everyday tasks to make your days easier.
Want to know more about how we can help you?
Give us a call at 319-400-1853 or send us an email at kelly@youreverydayhelper.com and let's talk!