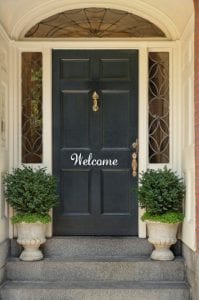 Have you heard of Airbnb before? It's a new way to travel and its popularity is on the rise as more and more people are discovering it! Airbnb is a new kind of bed and breakfast (hence the bnb) which allows you to stay in someone's home while you are traveling. Click here to learn more about Airbnb.
Those who frequently travel use this to rent out their homes for a night, a week, or maybe even longer while they're away. This is a great way for those who frequently travel to make some money as well as to gather some more use out of their space.
And for those who are traveling, this can be a great option to get the full experience of the town you are staying in with a more "at home" feeling rather than just another hotel room.
So how can Everyday Helper help with this?
Well, if you are one of the many in the Iowa-City area who rents out their home while they are away, we can help!
I have clients who rely on me to help with the check-in and check-out process so that they are able to host multiple guests while they're away. This is also a great way to ease your worries as a homeowner and to ensure that your home remains undamaged while away.
Everyday Helper is happy to help prepare your home in between guests as well as we'll help oversee your property while you're away. This will help you make some extra money while guests stay in your home, as well as ease your worries about your properties care while away!
Whether you need help handing over keys in between guests, help freshening up your home in between guests, general home check-ins, yard care, or whatever else, we are happy to help!
Want to learn more about how we can help? Give us a call at 319-400-1853 or send us an email, kelly@youreveryayhelper.com to set up a free consultation!