This month is all about the pets and how we can help you and your furry loved ones! So with that being said, this month's Wednesday blog series will break down the pet services we offer.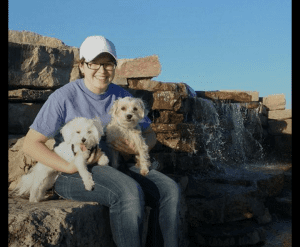 Pet walking is actually our most popular service overall. It's also one of the first services that I originally offered when I started the business last year and has since continued to grow like crazy!
So what does our pet walking service entail?
Whether you're going on vacation, going out of town for just the day, or have a crazy busy or long work day, you can't forget about your pets!
Our pet walking service is not only a great way to get your dog(s) outside to use the restroom so that they don't have to hold it all day….or have an accident in your house….but it's also a great way to get your pet some exercise!
Whether you kennel your dog while away, or leave your dog to free roam your house, it is likely that they will get lonely while you're away and they will build up energy that they need to burn off.
Pet walking provides your pets with human interaction, play time, exercise, a chance to get outdoors, and a chance to use the bathroom. If you kennel your dog, this is also a great way to make sure that they are not only getting out to stretch but that they are getting some food and water as well to keep them healthy so that they will be a part of your family longer!
Pets are like family and they deserve the best care and attention possible. So if you're going to be gone for over a few hours, don't forget to make sure that your pets are taken care of! We'll be happy to stop by and check in on your pets and spend some time with them as well.
Stay tuned for our other pet blogs each Wednesday this month!
Looking to learn more about our pet care services? Or are you ready to meet us? Give us a call at 319-400-1853 or send us an email, youreverydayhelper.com and let's talk!