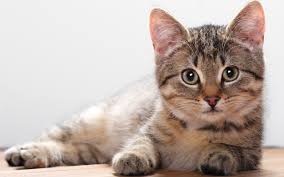 In last Wednesday's blog I talked about our pet walking services. But chances are, if you don't have a dog, your pet doesn't need walked. But, that doesn't mean that they still don't need checked on!
Cats, rabbits, fish, hamsters, or whatever other pet you have, we can help with!
When you're traveling away for a day, or for a week on vacation, don't forget about your pet's care!
We offer pet sitting services, perfect for your family's pet(s)! We'll stop by however often you'd like us to while you're away to check in on your pets, give them some quality attention, and make sure that they are well cared for while you're away.
We can help make sure that they have fresh food and water daily, that their habitats are clean and fresh, and that they receive some human interaction too! Whatever we can do to assist your pets to ease your worries while you're away!
Want to talk more to see if we'd be a good fit for you and your pets care? Give us a call at 319-400-1853 or send us an email, yourevrdayhelper.com to schedule your free consultation!
For last week's blog about pet walking, click here.