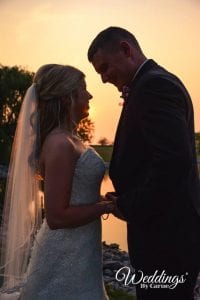 If you're interested in any of our event assistance services- event set up, event assistance, or event cleanup, you may be wondering how our services work! Today's blog talks about our answers to some of the most common questions we receive!
What are the prices for your services?   First of all, our packages are completely customizable to your wants and needs and we base our prices off of that list as well as your venue location, number of guests, and which services you would like us to help with! We have a variety of packages available and offer a discount when you hire us to help with the event from start to finish!
How many helpers are included in the pricing quoted?   The number of helpers that we will send to assist you on your big day is dependent on the wedding size and the services we will be helping with. Most wedding packages include 2-3 helpers in the pricing. We do offer the booking of additional helpers at an additional hourly rate.
How far do you travel?   Our service packages are priced for venue locations within a 25 mile radius of Coralville, Iowa. We will travel up to 75 miles from Coralville for an additional fee.
How do you get started?   We offer a free consultation planning session for anyone who would like to sit down and discuss more about how we can help on their big day. You can email Kelly at Kelly@youreverydayhelper.com or call 319-400-1853 to set up a time to meet with our wedding coordinators- Kelly, Danny, and Jenny.
How do we reserve our date?   We encourage all brides and grooms to reserve their wedding date as far in advance as possible as we only book one wedding per day. After we meet with you to discuss how we can help you we will draft up a contract for you to look over and sign ahead of time. We request a signed contract and a non-refundable $250 deposit at least 60 days prior to the wedding.
Have a question that you didn't see answered in this blog? We'd love to hear it! Send it to Kelly at Kelly@youreverydayhelper.com or call Kelly at 319-400-1853. You can also reach out to us to lock in your wedding date or to set up a free consultation.