This past week was National Small Business Week and as a small business owner, I decided to dedicate this week's blog to celebrate the small businesses who have impacted Everyday Helper.
One of my favorite aspects of being a small business owner is the networking that I get to be a part of with other small businesses in the area. Whether you connect with other businesses similar to yours or not, there's still so much that small business owners can learn from one another. Networking with other small businesses is a great way to get the word out about your business and to gain more clientele as well. And, you just never know when you might be able to join forces and work together!
Yesterday Everyday Helper got to join in on the celebration of Pilates Day at Rivercity Pilates in North Liberty, IA! A prime example of getting to work together with other local small businesses. We got to join in on the celebration with Rivercity Pilates, Farm Girl Marketing Solutions, and Tree of Life Health Coaching! All local small businesses providing different services but yet doing so all through the same purpose, the same passion….to help others.
Since starting Everyday Helper I've been able to connect with many other small businesses in the area and I've learned so much from doing so! In celebration of Small Business week, I'd like to give a shout out to two of those businesses who've definitely helped the business grow!
The first business would be Rivercity Pilates owned by Carey Sadler. Last fall I did someth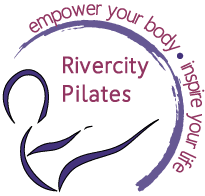 ing way outside of my comfort zone and signed up for a complimentary private session at the studio with Carey. I knew nothing about Pilates so the fact that I went through with this is something that I still don't understand. All I know is that it must have been meant to be because I have gained so much more than a mindful movement practice. Who knew stepping outside of your comfort zone could impact your life so much?! I quickly fell in love with Pilates and the studio so the more time I spent there, the more Carey and I connected. Not only do we share a passion for helping others, and a passion for movement, we share a passion for the entrepreneurship lifestyle. I've been pretty fortunate to gain her support in my endeavor as well as her insight on the small business world. She's also helped me connect with many others in the area such as Farm Girl Marketing Solutions owned by Becky Monroe.
Here's a top secret for you; I don't tackl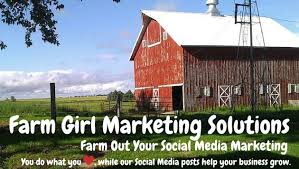 e the world of social media alone. I do so with the help of Becky and Farm Girl Marketing Solutions. My schedule is generally pretty busy and often that would put using social media on the back burner. Something vital to the growth of any small business in today's world, but yet something I myself just didn't have the time for.  I will also be the first to admit that although I am only 23, I have been schooled by Becky's knowledge of each and every social media platform and all that goes along with it. I don't think there's a week that goes by where she hasn't amazed me with something I never knew was possible! Working with Becky has definitely been one of the best decisions I've made as a business owner! And, we're just getting started!
Over the past few months it has been an absolute pleasure getting to network with these two fellow small business owners who understand this journey I am on with this business. Without their support, Everyday Helper wouldn't be where it is at today. So to these two business owners, whom I consider to be some of the best business mentors I've had yet, thank you!
I love the small business community and I love supporting and spreading the word about other businesses in the area so much so that I have decided to soon launch a page on our website at www.youreverydayhelper.com where you can go to find a small business to support for whatever you may be looking for! After all, Everyday Helper is all about providing everyday help! Stay tuned and follow us on social media as this will be coming soon!
Are you a small business owner in the area? Or is there a small business you highly recommend? I'd love to connect with you and add to our growing list! Send me an email at kelly@youreverydayhelper.com.