Meet our April pet of the month, Pepper!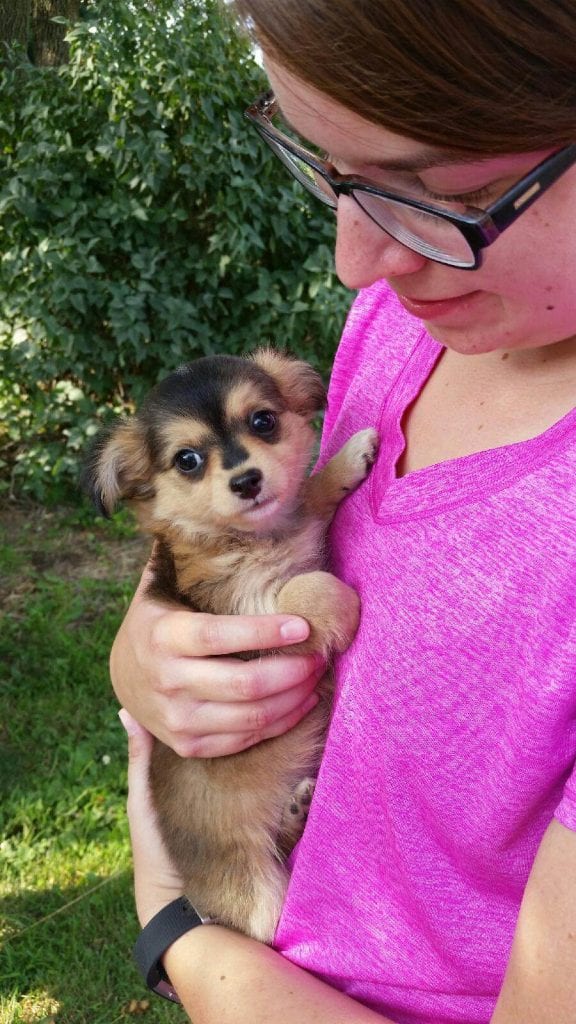 Pepper is by far the smallest dog that we care for at Everyday Helper, but she doesn't let her size stop her! Pepper is full of puppy energy and sass!
Pepper is the family dog of a friend of mine, and I have known her since the day they brought her home. In fact, I went with Pepper's mom to pick her up and bring her home as a surprise for the family. I got to cuddle her and ease her anxiety the whole way home! The moment that I first met little miss Pepper, I knew that she had stolen a piece of my heart!
Pepper and I get to spend lots of time together as I go over to her house to walk, play and feed her while her family is away at work and school. She has her favorite little path around the neighborhood that she loves to lead me on when I come over, which of course includes lots of her favorite places to stop and play in the grass and smell the neighborhood!
Belly rubs, cozy blankets, and cuddles are some of Pepper's favorite things! She has also discovered this winter that she loves playing in the snow….even when the piles are much taller than she is!
We love having Pepper as part of our Everyday Helper family!