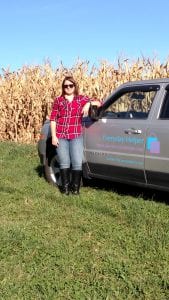 These are some of the questions that people ask me the most!  Hope these answers help clarify things, if they don't – feel free to give me a call at 319-400-1853
What are our hours?
We don't necessarily have set hours. We understand that you may need help in the morning, afternoon, evening, on weekends, or even holidays. Our hours are flexible to better serve you, so let us know what you are looking for and we'll see if we can make it happen!
What are the costs of the services?
This is hands down the most popular question I am asked. Yes, I know our prices aren't listed anywhere on our website. Please don't think that the reason we don't have prices listed is because they are expensive! In fact, we aim to serve everyone and will work with you to agree upon a price no matter what your financial situation may be. The reason is that it is simply too hard to place one general price per service offered. To give you a quote I have to know what service(s) you're interested in, where you are located, and how often you would like us to help you. Send me an e-mail, or give us a call at the contact information listed below!
What towns do we travel to?
We are located out of Coralville and generally travel within about a 25-mile radius of here in any direction. Of course, if you are located a bit outside of that radius and think we wouldn't be able to help us, I encourage you to still get in touch with us and let's talk and see if we can arrange something!
How does payment work?
The beauty of being a small business owner, is that I am able to work with my clients. Whether it's more convenient for you to pay per service, on a weekly basis, or even a monthly basis, we can work out a plan. We also make paying easy and accept cash, check, and debit/credit cards.
As always, please feel free to reach out and contact us with any questions! And don't forget to follow us on social media to see what we're up to!
Also, if you haven't yet signed up for our monthly newsletter, I encourage you to do so to stay up to date with all of our latest information as well as to receive our monthly promotions! If you'd like to signup, please send me so we can add you to the list!
Have a great summer!