What a year it has already been for Everyday Helper! So much is happening and we are growing!!
Since starting the business I have received so many inquires asking if we offer house cleaning services. Up until now, we have not been able to offer such services. But, I'm excited to announce that beginning April 1st, we will now be offering house cleaning services! And no, that is not an April fools joke!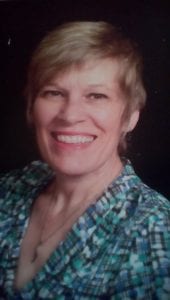 With the addition of yet another service we offer, I'm also excited to announce that I have added to the Everyday Helper team! Judy Happ is now on team Everyday Helper and will be working with families to help with their house cleaning needs! Judy is a great addition to the team and we've been busy getting things going already and she's excited to get out and start working with our clients next week! Stay tuned for a blog to come later with more information about Judy!!
Here's how our house cleaning service will work:
You provide the cleaning materials and products that you prefer! We are happy to pick them up for you if you'd like!
You choose how often you would like your home cleaned….weekly…every other week…monthly etc. We will work with your schedule to find days/times that work well for you!
We offer a free consultation where myself and Judy will come to your home to meet with you, talk about how we can help, and give you a quote! Cleaning services will be priced on an hourly basis.
Our housecleaning service is completely customizable to you and your family. In addition to you setting the schedule and picking the cleaning products used, we can help with organization, basic cleaning, deep cleaning, laundry, dishes, and more! After all, we are your Everyday Helper!
Why choose us to help with your house cleaning needs?
Our business is fully insured
We will provide you with references and background checks
We offer so much more than just your basic home cleaning
Our rates are affordable so that you can let us help you have one less thing to stress about!
Spring is a busy time of the year for many families with all of the end of year school activities, sporting events, graduations to plan, etc. Keeping your home clean and organized may not happen as often as you'd like, and we understand! The good news for you is that you can now have one less thing to worry about in your busy life as we will gladly help!
If you'd like more information on our house cleaning services, please send an email to Kelly at Kelly@youreverydayhelper.com or call 319-400-1853.