Have you ever thought about hiring a dog walker?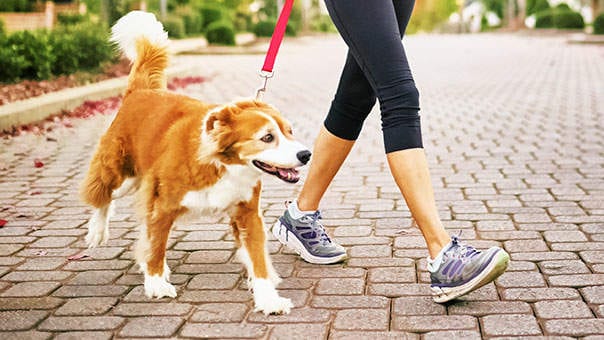 Do you work long hours leaving your dog at home alone all day? Is your life so busy that you have trouble finding the time to take your dog for an actual walk around the neighborhood? Or maybe you just brought home a new addition to your family and are worried about what is happening when you aren't at home!
Here's 5 of our top reasons why you should let someone like us at Everyday Helper assist you with dog walking!
1. Your dog needs walked regularly to stay healthy– No matter the age, exercise is as important to your dog as it is to us humans. Better health means a longer and healthier life for your dog!
2. Companionship and Socialization- If you leave your dog alone for long periods of time, your dog becomes lonely, hyper, or ornery. Dogs need companionship and socialization just as us humans do!
3. A tired dog is a good dog- Do you ever come home from work at the end of the day to find your dog full of energy when you're exhausted from a long day? Having a mid-day dog walker means that you get to come home to a tired dog!
4. You don't have to worry if you don't have time to walk– Maybe you're a busy student at the University here in town, or you're a busy professional putting in extra long work days, or you're raising a growing family and constantly on the go. Whatever the situation may be, finding the time to walk can be stressful. We offer dog walking 7 days a week at Everyday Helper- the perfect solution!
5. Peace of mind- one less thing to worry about in your busy life. You don't have to worry about squeezing in that walk before or after work when you're tired and it's dark out. You don't have to worry about coming home to any surprise accidents. And, when you use someone such as Everyday Helper you can rest assured knowing that your dog walker is fully insured and highly experienced!
Having a dog walker is a win-win solution for you dog and for you. Want to know more about how we could help you out with your dog? We'd love to chat! Send us a message on our website and let's connect!