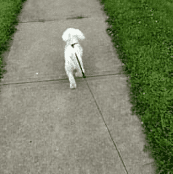 Ok, so I admit, I walk a lot of dogs in a week through Everyday Helper…..but when it comes to my own, Sophie, I often don't take the time to walk her!   Earlier this month I started a 60 day challenge which I blogged about on www.kelly-sedlacek.com and one of my goals was to end the day relaxing and getting away from my home office. So I've been taking Sophie on a walk almost every night.
Turns out, I think I am loving the walks more than Sophie!  Not only is ending the day with a walk pretty relaxing and a great way to unwind from the day, but I've found that getting a little movement in before bedtime helps me fall asleep faster.   Walking Sophie has also been a great way to get out and meet some neighbors. It seems as if we are always stopping along the way to talk to others out walking, kids playing in yards, and of course to visit with the other dogs out walking too! I've enjoyed seeing the kids play with Sophie and visiting with those who live nearby me.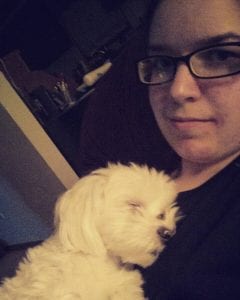 Making the habit to take Sophie for a walk nightly has reminded me how thankful I am to do the work that I do. I love pets, I love nature and the outdoors, and I love getting to know others. I've also been reminded how grateful I am to do work that I truly love! To me, pet walking is one of my favorite services because I don't see it as just a walk. It is so much more!
So if you're looking for someone to check in on your pets during your busy work day, or maybe while you sneak away for a weekend getaway, keep Everyday Helper in mind. We'd love to help you out! Give us a call at 319-400-1853 or send an email to youreverydayhelper.com and let's talk!