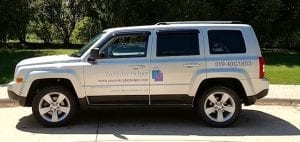 Did you know that Everyday Helper offers child transportation? Our mornings are currently booked, but we have daily afternoon and evening openings!
Do you have to work late? Do you struggle to be everywhere at once? Leave the stress to us, we can help!  We understand that it's not easy trusting the care of your children with others.  We can guarantee though that your kids will be safe with us and we can give you references from people who have utilized our services for their children. We have helped and currently help many local families on a daily basis with child transportation.
We offer safe, reliable, and prompt transportation services for your children. Send an email to Kelly at Kelly@youreverydayhelper.com to schedule a free meeting to see if we'd be a great fit for you and your family!