I just got home from a little lady's first birthday party. And while I originally had a different blog planned for today, one that had to do with Everyday Helper, as I sat at the party this idea came to mind and I decided to go with it instead.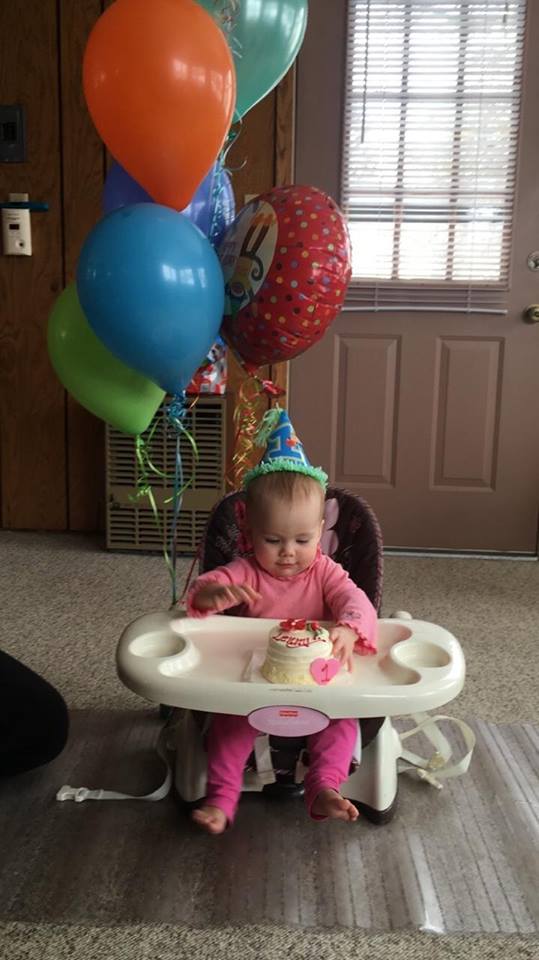 First let me introduce you to Marleina. She's the daughter of some of our family friends and I am so blessed to be a part of her life. She's really the first baby that I have watched grow up from the start. Tomorrow she turns 1 year old!
Over the past year she has taught me so much about caring for an infant. She was the first baby I've ever fed, the first baby I've ever changed, and the first baby I've ever rocked to sleep. Needless to say, she's won my heart over and has me wrapped around her tiny little finger for life. There isn't anything I wouldn't do for her.
While Marleina has taught me so much about how to care for others, she's also taught me so much about life itself. I love watching all of her "firsts" like taking her first steps, saying her first words, playing with a toy for the first time, seeing snow fall for the first time etc etc etc. I also love putting myself in her shoes and viewing the world through the eyes of an infant. There is so much we can learn from little ones.
So what sparked this whole blog idea?
As Marleina opened all of her wonderful presents at her party, there was one object that she favored the most and had the most joy and excitement with. The object was a solo party cup. Not even a gift. That moment was a reminder that made me stop and think. And yet again Marleina has taught me something.
Life isn't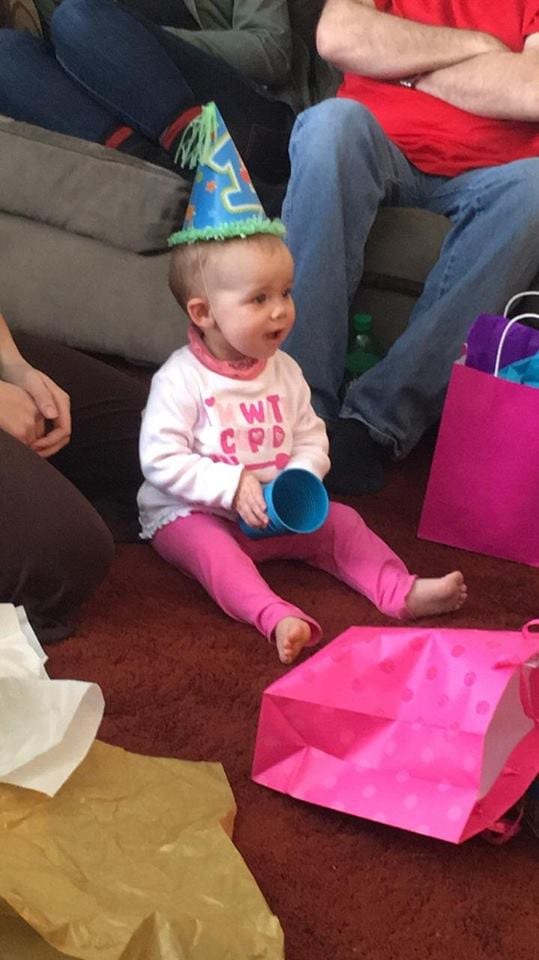 about having the newest and best objects that money can buy. Life isn't about having more
possessions than your neighbor. Life is about appreciating what you have and being content with what you have.
This moment was also a good reminder to stop and just be present in life. Let the simple things make you happy. It's like the saying, "Take time to stop and smell the roses." While I'm not saying that you will find as much joy in a solo cup as Marleina did today, I encourage you to seek out joy this week in a place or with an object that you usually don't pause to think too much about. Take in your surroundings this week and be thankful. Enjoy the simple things in life.
Happy 1st Birthday Marleina! Thank you for inspiring me, and for inspiring Everyday Helper.
Kelly