It's that time again….August is here and in a few short weeks school will be back in session! Are you one that hates fighting the crowds to get your family ready? Or maybe you just don't have the time. Whatever the case may be, Everyday Helper can help!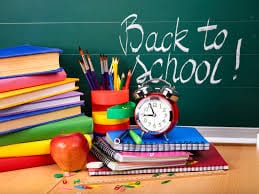 We are happy to take care of all of your back to school shopping needs. You give us a list, your preferences on stores and brands and we'll take care of the rest. It doesn't get any easier than that!
And even if you're out and about taking care of your own back to school shopping needs, keep us in mind this week. Everyday Helper is still collecting school supplies all week long through Sunday August 14th for those in need in the Coralville/Iowa-City area. We will be giving out supplies the following week at the Coralville Food Pantry. Or, if you know of a family who could use a bit of extra assistance this school year, please send an email to kelly@youreverydayhelper.com as we would love to help!
Let's make back to school fun for all of the kids this school year!
As always, thank you for your generous support! Together we can all help make a difference here in our community.