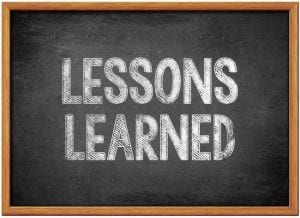 Wow!!! Here we are celebrating 1 full year since the start of Everyday Helper! Crazy!   This month, I'm doing things a bit differently in terms of blogs. In celebration of my first ever book release last month of "Lessons from Living with Crohn's Disease" and in celebration of Everyday Helper's anniversary, I am doing a Sunday blog series this month! Each Sunday I'll be blogging about "Lessons Learned" from year 1 of owning, running, and growing a business!   Today, I'll blog about some of the biggest lessons I've learned thus far from Everyday Helper.
Lesson 1:   I receive so much more than I give.
When I started this business I started it with the passion to help others. Above all, that is the core foundation of this business and I full heartedly believe in that as not only my purpose but the businesses' purpose. Yet as I've progressed through this past year I've found and learned that time and time again I leave from working with my clients only to realize that they give me so much more than I could ever give them. Connecting with my clients, learning their stories, being a part of their lives, meeting their family, etc is so rewarding to me. And I'm always in awe and amazed at the simple gestures my clients make that make my day. Whether it's an ice cold bottle of water waiting for me when I show up to walk a dog, fresh baked cookies made just for me, a picture colored for my office, or little thank you notes, they all make me so, so grateful for this business. When I say I have the best job ever, I truly mean it! Thank you clients!
Lesson 2:  Providing a service unlike others is a key to our successful first year!
I think for me this is one of the best parts about Everyday Helper. I started this business to make a difference and to help others. I could have done that through many different avenues but after watching my own grandma's in and out of care centers and hospitals I began to realize that there aren't many affordable services in the area that aim at keeping seniors in their own homes longer. Companion care was the service that started the whole business. From there I realized that we could offer so much more…..errand running, pet sitting/walking, lawn care, child transportation, party planning, etc. From a young age I loved the business world and I knew I wanted to create a business unlike any other and that's what I did. I'm proud to say that we are a business unlike others in the area and the best part-we get to offer services that are affordable to any and every budget! What I've learned over the past year is that so many are in support of this business. It's really fun seeing people react when they first hear about this business!
Lesson 3:  "People don't buy what you do, they buy why you do it"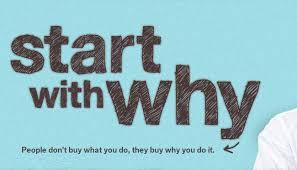 One of my favorite quotes! What I've learned so far with this business is that my clients or the family of my clients work with me because of me, not because of the work that I do. Here's the thing, anyone can come in and spend some time with your loved ones. But when you're passionate about the work that you do and full heartedly believe it's your purpose, it shows. And I really believe that this is a huge reason as to why this business has grown so well over the past year. Everyday Helper is so much more than just a business. And the passion that we put into the work we do makes us different.
These are just three of the many lessons I've learned thus far since launching Everyday Helper! Over the next few Sunday's this month I'll be blogging about lessons learned from clients, lessons learned from owning a business, and lessons learned through making memories. Join me this month as I look back on a successful first year and celebrate our anniversary!