Here we are in November once again which means that the holiday season is fast approaching! Did you know that we have many ways in which we can help you stress less and enjoy more this holiday season?
Here is how we can help:
Shopping:
We know that things look very different this year due to COVID-19. Many of our clients either don't have the extra time to go shopping, or they are unable to be out in the public right now. We'll take your shopping lists and do the work for you!
Wrapping: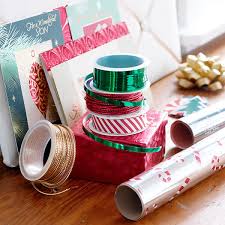 Don't like wrapping gifts? Or maybe you just don't have the time. Either way, our helper, Dawn, LOVES to wrap gifts and would be happy to assist you! She even makes custom gift tags!
Mailing out packages:
Save yourself the time and hassle of standing in the long lines to mail out packages this holiday season. We'll take care of this task for you!
Decorating:
We're even happy to come help with the decorating! We'll assist with putting up the tree, wrapping the garland, and all the other parts that come with decorating your home.
Pet Sitting:
Are you planning on traveling this holiday season? We offer in home pet sitting so that your pets can stay in the comfort of their own home while you're away. We can make however many visits per day that you'd like between the hours of 6am-10pm, 7 days a week- holidays included. We have availability this year for Coralville, North Liberty, Iowa City, and the West side of Iowa City.
House Cleaning:
Would you like to have your home cleaned and ready for the holidays? We have availability to come and help you out with all of your holiday cleaning needs. We are open the week of Thanksgiving and Christmas. We are closed on Thanksgiving day and Christmas day.
There's many ways that we can help you out this holiday season. Is there something you would like help with that we didn't mention? Let's chat and see if we can be of assistance. Simply fill out our contact us form by clicking here. Or you can call/text us at 319-400-1853.
Happy Holidays from all of us at Everyday Helper!