COVID-19 has affected us all this year and has changed the way we live our daily lives. Because of COVID-19 we have made many changes and shifted how our business operates to help keep everyone healthy and safe. We realize that our senior clients are all high risk and that has many clients and their families concerned about allowing us to help. I wanted to write this blog to talk about the changes we have made as a whole and some of the new ways we are offering assistance to seniors.
First, we have added many new safety precautions that we implement with all services and all clients.
We wear disposable masks and gloves in homes
We take our temperatures every morning and watch for any concerning symptoms. We will cancel, notify all clients, and quarantine as needed.
We change our clothing in between homes and limit the amount of personal items we carry with us in homes
We are not meeting as a team currently, all interactions at Everyday Helper between our team is done virtually to limit exposure
Here are some of the new ways we have been serving our senior clients: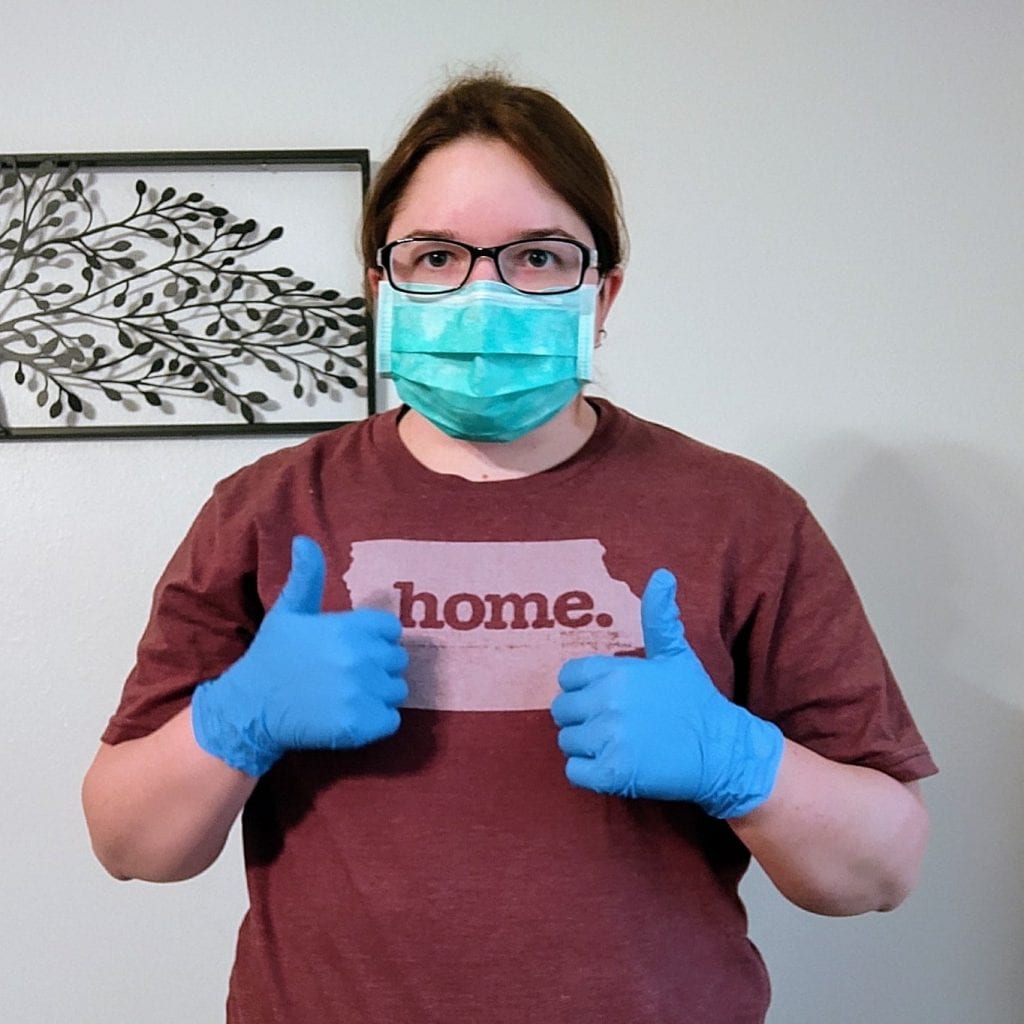 Contactless delivery of groceries, errand items, and more. We will sanitize our hands and wear clean disposable gloves when handling items. We will leave items on front steps and notify clients when we have safely left the items.
Assistance with technology. We often go into our senior client's homes and help them visit with their family over tools like ZOOM. Since it just isn't safe to travel and visit your loved ones right now, we can help you stay in touch with them. We can also help them with technology in general such as computers and TVs so that they have plenty of entertainment
We have brought back the old school pen and paper pen pal system with our senior clients and they LOVE it! We will write back and forth as many times a week as they'd like and we love the happy mail just as much as they do!
As always we are still helping our senior clients in ways that we always have. We help with house cleaning and household chores, errand running, rides to appointments, and most of all- time spent as a companion in the home.
Winter time is fast approaching and that means more than ever seniors are going to be stuck staying indoors in the home all season long. We're happy to help in any way that we can and would love to assist you and your loved ones. Simply give us a call at 319-400-1853 or get in touch with us by filling out our contact us form here.