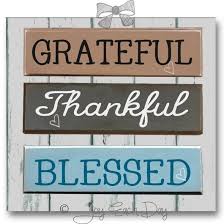 It's Tuesday evening and for the first time all day, I have a minute to pause and think. I haven't had a chance to blog lately as Everyday Helper has been very busy! And this is one of the busiest weeks of the year for me. Between all of the extra holiday pet sitting, a shorter week with my regular clients, and managing a crazy full time and then some work week with my retail job taking care of pricing and signing for all of the sales this week, this is a rare moment of pause.
But as I sit and pause for a moment, I find myself reflecting on this year with Everyday Helper and just how truly lucky and thankful I am for it all!
Every single morning I wake up and it all still feels surreal. I turned my childhood dream into a reality and not just that, but Everyday Helper is on year 2 of business and growing more and more each and every day. Each and every day I get to do work that I love, work that I'm passionate about, and I get to spend time with the best clients I could have ever asked for. Grateful, thankful, blessed, …just a few of the many words that sum it all up.
This year has been a big year for the business. As we've grown, we've added more services, we've made some changes to the business, and we've been a part of some great events, drives, and gatherings in the community. And through this all, I've had such amazing supporters along with me.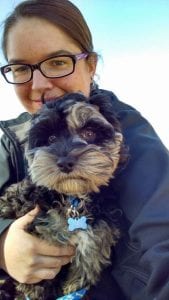 I am thankful today and every day for this dream turned reality that I get to live each day. I get to accomplish my goals and dreams, I get to grow this business, I get to meet many new people in the community each day, I get to help others and make a difference, and I get to be involved more in the community. I receive so much more than I could ever give and for it all, I couldn't be more thankful.
It's not easy starting and growing a business and it takes a lot more work and time than often realized, but I wouldn't want to have it any other way. When I walk into a home where I am pet sitting and the pets excitedly greet me, when I spend time with a companion care client and get them to smile, or when I read the sweet thank you notes and cards that my clients often give me, it reminds me of why I'm on this journey. It makes all of the
late nights, early mornings and stressful days of "behind the scenes" work so, so worth it.
To you all who have been along on this journey with me, thank you. I am thankful for you, more than you know! When I say I have the best clients around, I truly mean it.
And as we go about this Thanksgiving week, I hope you spend a few minutes reflecting on this past year. Realize how much you have to be thankful for, today and every day.
Happy Thanksgiving!
Kelly
P.S. If you currently don't receive our monthly newsletter, be sure to sign up on our homepage or send an email to Kelly@youreverydayhelper.com before Saturday! We will be sending out a few special offers for small business Saturday!