Ok, so this blog doesn't have a whole lot to do with my business, Everyday Helper. With that being said though, I am pretty ope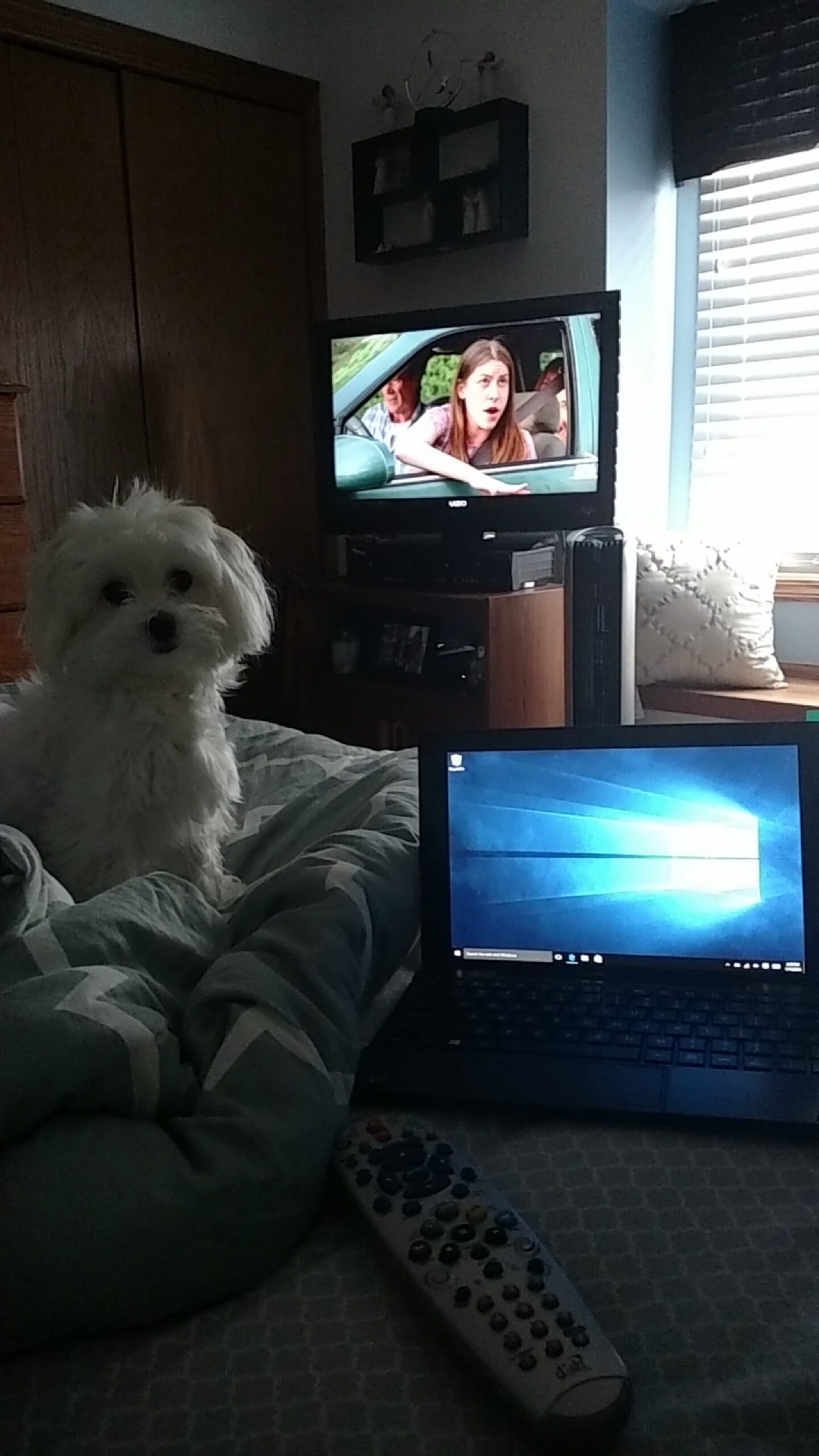 n with my clients as they are with me.
I've been "off" for the past 4 days focusing on my health. As I talked about in one of my previous blogs "No Excuses" I am taking care of medical appointments early on this year instead of putting them off. And although it hasn't been the best few days off  as I was preparing and having a procedure done, and although the news I received wasn't quite what I was hoping for, I am glad I didn't put this procedure off. 
For those of you who don't know, I suffer from a severe case of Crohn's Disease along with its many other health complications. I am on year 13 of this journey and it has been a rollercoaster. I've had more surgeries, procedures, complications, doctor appointments, hospital stays, medicine changes, and low points than I can count. I've been in and out of remission more times than I'd like.
So here we are, 4 years into the latest round of remission. And much to my surprise, the procedure I had done this past Friday shows that I am slipping out of remission. I can't say I saw that coming at all. I've been feeling just fine. This news is not something you want to hear as a Crohn's patient. I know this is all part of the game though. You fall in and out of remission, and when you have a severe case you tend to need surgery every now and again.
The good news is that it has been detected early on which will likely prevent me from having another serious surgery in the somewhat near future. The fact that this past year I have been taking much better care of myself by eating better and exercising almost daily is good news as well. By being active and watching what I consume, I am able to keep my symptoms under better control. In my case, remission has more to do with the medicines I'm on rather than my lifestyle.
So what's next?
I meet with my doctor in a few weeks and we discuss what comes next. There's a chance I could just need a higher dose of the Humira shots that I currently inject into myself. There's a chance that I have developed an antibody to Humira and we have to strip me from all meds and start fresh. I'm hoping I'm just in need of a higher dose because that process is so much simpler and will allow me to spend less time in bed feeling ill.
Needless to say, it's been an interesting 4 days "off." 72 hours of not being able to take my medications and 48 hours without solid food to prepare for the procedure was how I spent the first few days. By the time the procedure was done not only was I starving but I was feeling exhausted and weak from cleansing my body and so I spent the day of the procedure and the day after sleeping and resting a lot.  
Today, Sunday, other than my arthritis acting up; I'm feeling pretty well overall.  I am trying to motivate myself to get some stuff done around the house! I'm a little sad that my short hibernation is coming to an end and tomorrow it's back to braving the cold weather!
​
If you were to ask me what the worst part of the last 4 days has been, I'd give you two answers. The first answer being that I ruined my record of 63 days of achieving at least 10,000 steps per day. I love being active and hate when the ability to move is taken away.
The second being that while I use to love lying in bed all day, and binge watching TV, I can't stand it anymore. Life's too short to sit around all day! I have watched more tv shows, more movies, and have read more than I ever do these past few days! I'm ready to get back to my normal activities. 
I would have to say that if those are the worst things that have happened to me this past week, then I'm doing pretty well! It's all about perspective.
While a lot is still up in the air at this point as far as what comes next, no matter what is thrown my way, I am ready to fight.  I'm choosing to remain positive, and grateful as I have with this whole process.
As far as my whole journey with Crohn's disease goes, I am grateful. And yes, I mean that. The struggles have lead to a strength I never knew was possible. The journey has lead to many unique experiences and has allowed me to meet some awesome people! And I'm grateful that sometimes I'm forced to take some time off to relax, focus on myself, and my health. I don't do enough of that on my own.
At the end of the day, I'm still alive and breathing. And for that, I am so grateful.
"Life is 10% of what happens to you and 90% of how you respond to it."
Make it a great week, no matter what. The choice is yours.
Kelly