Christmas and Holiday Traditions Made Easier
Does your family have any Christmas or holiday traditions? Maybe you decorate cookies or have a family screening of a classic Christmas movie like A Christmas Carol or Elf. Maybe you drive around to look at all the holiday lights and decorations around your neighborhood. Maybe you do a Secret Santa with some of your friends every year.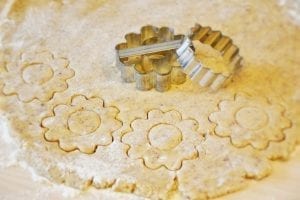 Holiday traditions bring us back to the magical times in our childhood of writing letters to Santa and staying up late to try to see what was left in our stockings.
As an adult some of that magic is lost because we are the ones providing all of the magic. And, let's face it, making magic happen can be hard work. As an adult, it's easy for the holidays to become a time of running to the grocery store a million times, spending extra money on presents and taking hours to make sure the house is decorated perfectly.
But, adults should be able to enjoy the holidays too. I mean you get extra time off work, and you get to spend time with family. You also have an excuse to eat extra sweets.
At Everyday Helper, we want to help you make your holidays less stressful. We are happy to provide holiday help in the form of Errand Running, Holiday Decorating and House Cleaning. We also can provide you with pet walking and pet sitting if you will be out of town over the holidays.
Check out some of the specifics of how we can help you out this holiday season below:
Errand Running
Are the holiday errands piling up? Let us help! We are happy to do some Errand Running for you this holiday season. We are happy to help you on any of the following
Grocery shopping
Picking up holiday decorations
And more!
Contact us if you need us to run errands for you. You provide us with the list, and we will do the hard work for you!
Holiday Decorating
Lacking the time to do some decorating this season? Or would you just prefer to spend your time with family and friends not decorating your home. At Everyday Helper, we are proud to offer a Holiday Decorating service. You can reach out to us here and let us know what you need!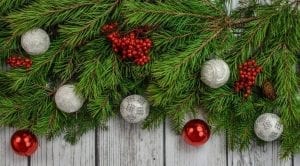 House Cleaning
If you want to be sure your house is in top shape for the holiday, you can have us stop by and do a quick or a deep clean. We can clean your house regularly or we can just clean it on certain occasions like right before your family visits for the holidays.
We offer a free consultation. This is when we come and get a look at your house and you tell us exactly what you need done and we will give you a quote.
You provide the cleaning materials and we provide the labor.
Our house cleaning is completely customizable. We can spend more or less time on specific areas in your house. We can even help out with laundry and dishes if you request it!
Do you need help with something this holiday season that we haven't listed above? Reach out to us, and we will see what we can do. Let us help you enjoy your holiday season a little more this year.