Keeping your home clean and organized may not happen as often as you'd like, and we understand! Maybe you simply don't like to clean!   Everyday Helper offers cleaning services on a one time or recurring basis!
Here's how our house cleaning service works: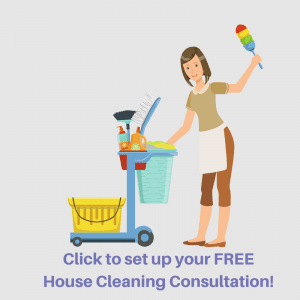 You provide the cleaning materials and products that you prefer! We are happy to pick them up for you if you'd like!
You choose how often you would like your home cleaned….weekly…every other week…monthly etc. We will work with your schedule to find days/times that work well for you!
We offer a free consultation where we will come to your home to meet with you, talk about how we can help, and give you a quote! Cleaning services will be priced on an hourly basis.
Our housecleaning service is completely customizable to you and your family. In addition to you setting the schedule and picking the cleaning products used, we can help with organization, basic cleaning, deep cleaning, laundry, dishes, and more! After all, we are your Everyday Helper!
Why choose us to help with your house cleaning needs?
Our business is fully insured
We will provide you with references and background checks
We offer so much more than just your basic home cleaning
Our rates are affordable so that you can let us help you have one less thing to stress about!