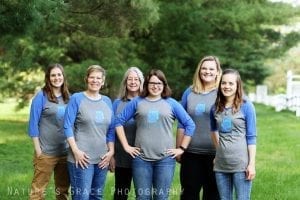 What's our Story at Everyday Helper?
We are a team of helpers who share a passion for helping others, for making a difference, and for doing our part to make the world a better place. We provide help with the everyday tasks that can be overwhelming or keep you from being able to spend time with friends, family, and doing what you love.
Owner, Kelly Sedlacek started Everyday Helper in July 2015 as a way to combine her love of business and her passion for helping others. Kelly has always been a firm believer in giving back to the community and helping others. Inspired by some of the last words from her late grandmother who passed in May 2015, Kelly decided it was time to follow her heart, step outside of her comfort zone, and do what she knows she is meant to be doing with her life.
The business originally offered the services of senior companion care, errand running, dog walking, and pet care. Today Everyday Helper offers those services and more including house cleaning, event planning, child transportation, and yard cleanup. We are consistently growing and adding more services to better serve the community.
In 2017, the Everyday Helper grew from a team of 1 to a team of 6 helpers. We're a team with a variety of backgrounds, skills, and knowledge, but one thing ties us all together….our passion for helping others. And together we're able to make a difference doing what we love.
We would love the opportunity to work with you and your family and show you how we can help take away some stress in your life!