If you find yourself in an apartment or home that is on the smaller side, you may struggle when it comes to storage and organization. When you feel like you simply don't have enough storage space, check out some of our storage ideas for small space. We hope they help you make the most of your small spaces!
Check out these storage ideas: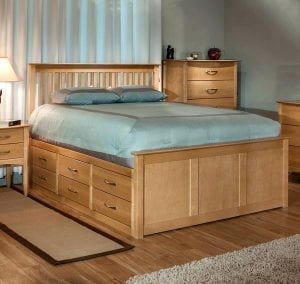 In the bedroom…
Buy a bed frame and headboard with storage. You know you can fit your bed in your bedroom because, well, that's the point, so you can add some storage to your bedroom just by having a bed. There are many bed frames that offer as many drawers as a dresser conveniently located underneath your bed. You can also buy a headboard with built-in storage or shelves so that you have more space.
Use your closet space wisely. Are you making the most of your closet space? For many people, there is vertical space between the floor and the closet rod that isn't being used. You could add in some shelving for shoes, clothes, or even beauty products to make the most of that space.
In the bathroom…
If you have drawer space in the bathroom, make sure that it is organized because this will allow you to make the most of your space. You can use a drawer organizer to fit your toiletries more efficiently.
Also, make use of the back of your bathroom door. You can add hooks to hang towels or you could even hang jewelry.
In the kitchen…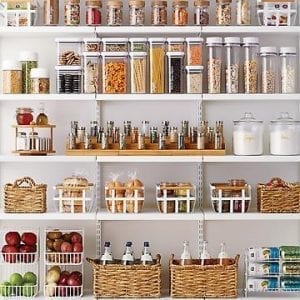 Make use of wall space. If you have a pantry, you can use extra wall space or space on the back of the door to mount a spice rack. You can also mount spices on a wall in your kitchen if you lack the pantry space.
Use the vertical space in your cupboards. If you have kitchen cabinets that have a lot of space between shelves, think about adding a shelf to increase your ability to store the things you need.
It can be hard to stay organized in a small space if you feel like you don't have a place to put everything. Check out these storage ideas to help you add some extra storage into your life.
If you need help with organization, decluttering, or house cleaning, you can contact us at Everyday Helper. Our business was created to make your everyday life easier, so let us know how we can help you. You can reach out to us at kelly@youreverydayhelper.com or you can contact us here.