In July 2015 Everyday Helper came to be. The service that started it all was our senior companion care. Since 2015, we have grown and now offer a wide variety of services, and many ways that we can help seniors. At Everyday Helper we're incredibly passionate about helping keep seniors living in their own homes longer. We want to help seniors maintain their independence and quality of life. To this day we still offer our original hourly rate and that will never change. We aim to provide affordable yet high quality service to seniors in the corridor area.
So, how can we help?
Companion Care:
The service that started it all! We offer non-medical senior companion care. We'll set up one of our helpers to be there as a companion for you or your loved one. We believe in building relationships and connecting with our clients so that means that the same helper will always show up. We can chat over coffee, put together a puzzle, reminisce over photos, or whatever else.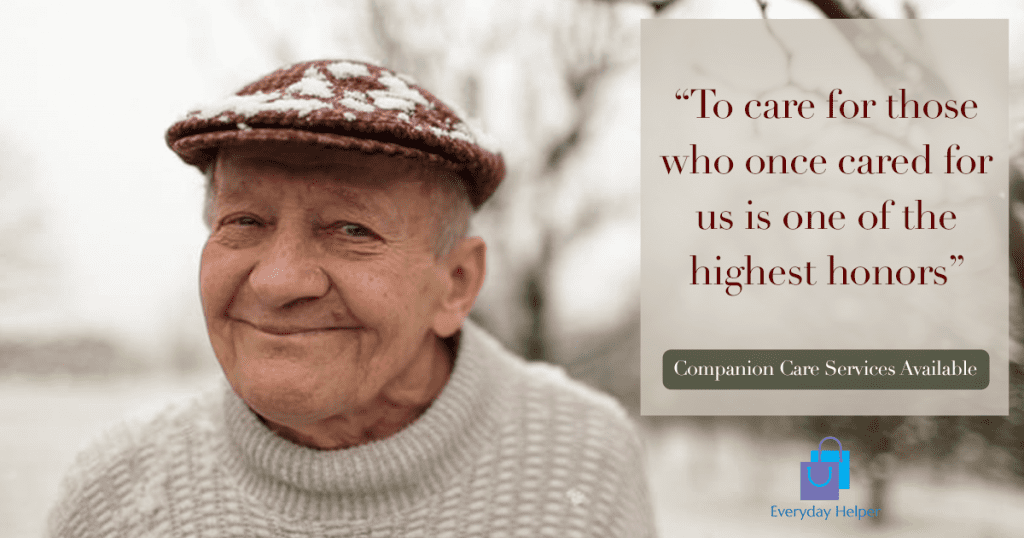 House Cleaning and Organizing:
We offer weekly, bi-weekly, monthly, or even occasional cleaning. We can do standard routine cleaning, or the occasional deep clean. We give out a 50 point cleaning checklist ahead of time so that we're sure to tackle the tasks that our clients would like done. We also provide assistance with organizing and decluttering, which many of our senior clients utilize as they downsize their homes.
Errand Running:
We can go to the pharmacy, the grocery store, the post office, or wherever else. Simply send us a list and we'll take care of the shopping and delivery for you!
Transportation:
We offer safe and reliable transportation for our senior clients. Whether a ride is needed to the store, the beauty salon, or the doctor's office, we'll be there. We have two different vehicles we use so we will arrange to use the one that is the easiest for our client to get in and out of.
Pet Care/Dog Walking:
Many of our senior clients have pets in their homes as they are great companions. We love this and want to help keep our clients able to care for their pets. Many of our senior clients hire us to take their dogs on walks throughout the week so that they are getting plenty of needed exercise. We also have senior clients who call on us to help out with tasks such as changing the litter box every few days.