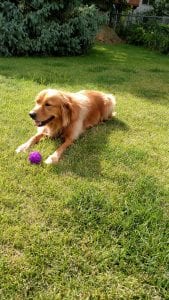 It can be great to get away for the weekend. It is nice to escape work and responsibilities, even if it is only for a couple of days. However, if you have a pet or pets, getting away for the weekend takes a lot more planning. You have to find someone to check on your pet, or you have to take your pet with you. Both of these options can be stressful because you don't want to have to worry about your pet while you are trying to have a fun weekend.
Everyday Helper has a pet sitting service to help you out. We provide pet sitting and we strive to take care of your pet as well as you do! We want our clients to rest assured that we will take great care of their pets while they are gone, so they can enjoy their vacation or getaway. Learn more about how our pet services work below, so you don't have to worry about your pet while you're gone.
Important Information About Everyday Helper's Pet Sitting Services
Pet sitting and dog walking has become one of our most popular services at Everyday Helper. Learn more about our pet sitting below!
We Pet Sit All Kinds of Animals – We don't just pet sit for dogs and cats. We are happy to pet sit for all sorts of animals. Up to now, we have watched fish, guinea pigs, hamsters, turtles, and more. Reach out to us if you have a pet you want us to look after.
We Get Emergency Contacts and Veterinary Information for Your Pet – Before we pet sit or dog walk for you, we will have you fill out a form that gives us more information about your pet including the veterinarian they go to and emergency contact information. Gathering this information is just a precaution because we want to make sure your pet receives the best possible care while we are taking care of them.
We Are Aware of Your Schedule – We have many dog walking clients that ask us to visit their pets over lunchtime to give them a bathroom break. We can make lunchtime visits, morning visits, or evening visits depending on your needs.
We Are Fully Insured – Everyday Helper is a fully insured business and we can provide you with proof of coverage if that is something you would like to see.
Do you have questions about our pet sitting service? If there are any questions you have about our services that we didn't cover above, you can reach out to Everyday Helper by emailing kelly@youreverydayhelper.com. We look forward to hearing from you, and you can rest assured that your pet will be safe with us!
If you are looking for pet sitting over the holidays or for a weekend getaway, the sooner you contact us the better because we want to be sure we can fit you on our schedule! We look forward to helping you and getting the chance to meet your pet.