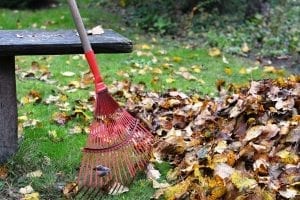 Fall is upon us. As the trees change colors and the days get cooler, there are some house cleaning projects you should try to get to before winter. Check out a list of fall house projects and cleaning projects below. And, as always, if you need some help from Everyday Helper, reach out to us and let us know!
Fall Cleaning Checklist
Wash Windows – Fall is your last chance to get the exterior of your windows clean before it gets too cold. You should add this to your cleaning list, so you can have clean windows to look out of in the winter. If you have large windows or hard to reach windows, you could consider hiring someone to wash those for you.
Clean Outdoor Furniture – Do you have patio furniture that you are going to store away for winter soon? Make sure you clean it before you pack it away. Wipe down your patio furniture and wash the cushions so that your furniture will be clean when you store it this winter.
Clean Out the Refrigerator – Cleaning out your refrigerator isn't something you should only do in the fall, but it is probably something you don't do as often as you should, so clean out your refrigerator this fall. Fall is a good time to clean out your refrigerator and get rid of old food/condiments because it is just before the holiday season.
Replace Your Furnace Filter/Schedule Inspection – Before winter hits, you will want to replace your furnace filter. A dirty furnace filter can cause you to have a higher electric bill, but it can also cause problems with your furnace itself, so this is something you will want to replace. Also, if you haven't had your furnace checked out by a professional recently, you may want to get this done. A professional can make sure your furnace is operating correctly and efficiently. They can also help you with preventative maintenance.
Clean Your Gutters – Cleaning out your gutters is an iconic fall task. When your trees shed their leaves, your gutters can pay the price. You will want to be sure your gutters are cleaned out so that you avoid a leaky roof or water damage that can come from having clogged gutters.
Rake Your Leaves – Trees in your yard can give you great shade in the summer, but they can be a mess to clean up in the fall. As soon as all your leaves have fallen, you will want to be sure to get them raked up. Rake your yard before winter hits!
Above we discussed some things to add to your fall cleaning checklist. You may feel like you have a lot to do before winter hits, but you shouldn't worry because Everyday Helper can help you. At Everyday Helper, we have many services that help you save time in your everyday life. We provide services such as house cleaning, pet sitting, grocery shopping, errand running, and more. Reach out to us if you could use a little help with your everyday life, and try to have fun while you complete your fall cleaning checklist!