Now that we have put away our costumes and our pumpkins, it is time to get ready for Thanksgiving and Christmas. This time of year is always so busy with holiday shopping, traveling to see family, and holiday parties with friends. However, at Everyday Helper, we want to make this time a little less busy for you by offering you a little extra help.
Everyday Helper provides services to give people help with their daily lives. During the holiday season, many people could use the extra helping hand. For example, if you are hosting a holiday party, Everyday Helper can help you out by providing you with errand running and house cleaning services. We can clean your home before you host your family for Thanksgiving, or even help you run errands before your Christmas party. Learn more about some of our services that could help you out this holiday season.
House Cleaning
At Everyday Helper, one of our most popular services is our house cleaning. We can clean your house every week or we can provide you with a cleaning service every once in a while when you need a little extra help. Many people call on us during the holiday season because it is a busy one. If you need extra help cleaning before the family comes to visit or before a holiday party, don't hesitate to reach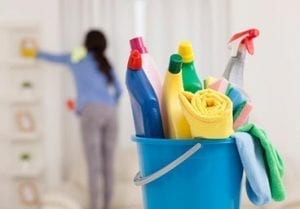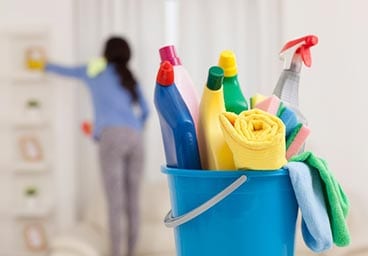 out to us. You can learn a little bit more about our house cleaning services below.
We offer a free house cleaning consultation. We will come to your home and meet with you to discuss your house cleaning needs. During this consultation, we will take a look at your home and discuss what you are looking for and give you a quote for about how much you can expect the service to cost.
We customize our house cleaning services to you. At Everyday Helper, we have a cleaning checklist that we use in every home, but we can also customize the cleaning based on your needs. For example, if you need extra help with dishes or laundry, we can add that to the list.
Errand Running
Are you throwing a holiday party, but you need a little extra help? Everyday Helper provides errand running services, so we can pick up your groceries, decorations, and more. All you have to do is let us know what you need, and we can run the errands for you!
Pet Sitting
If you are going out of town for the holidays, and you can't take your pet with you, you will want to have a pet sitting service that you can trust.
Here are a few things to know about our pet sitting services:
We pet sit more than just cats and dogs! We have watched all kinds of pets including guinea pigs, fish, hamsters, turtles, and more. We can even do "farm sitting" to help out with taking care of chickens, cows, and pigs.
We are fully insured. Everyday Helper is a fully insured business, and we can provide proof of insurance if you would like to see it!
We will get emergency contact and veterinary information for your pet. We know that your pets are important to you, so they are important to us too. When you reach out to us for our pet sitting services, we will get veterinary information for your pet so that we can be prepared in case of an emergency.
We know that the holidays are a busy time for you, and that is why we are here to help. At Everyday Helper, we can provide you with extra cleaning help, errand running, pet sitting, and more during this holiday season. Reach out to us if you would like to learn more information about how we can help you.