While we pet sit a lot of cats and dogs, we also pet sit all other kinds of pets!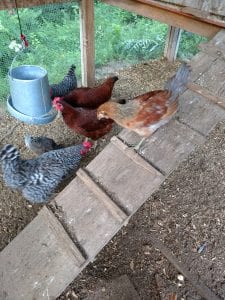 Some of the pets that we have watched include guinea pigs, fish, hamsters, turtles and more! Whatever kind of pet you have, we can help watch it while you're away!
We also offer "farm sitting" because even farmers need to get away once in awhile. We've helped with the chores of taking care of chickens, cows, and pigs!
As Everyday Helpers we're always on the lookout for new adventures and new ways in which we can help make lives easier for those in the corridor area. So the next time you're thinking of traveling but not sure what to do with your pets, let us help take care of them. If you'd like more information on our services, email Kelly at Kelly@youreverydayhelper.com.