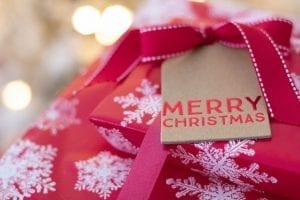 Since the holidays are approaching, it is time to talk about presents! When you're a kid, the best part about Christmas is getting gifts. It is magical to open presents and get new toys to play with. As an adult, gift getting/giving changes a bit.
When you are older, you have to think about what gifts to give others. As most of you would probably agree, it is the thought and meaning behind the gift that matters more when you are older. However, it can be hard to find the right gifts for the people in your life. To give you a little inspiration for your holiday shopping, the Helpers are going to share some of the best gifts they've ever received.
The Best Gifts We've Received
Erika explains that the best gifts she's ever gotten were ones that completely surprised her, but were also something she really wanted. She says it was like people knew exactly what she wanted without having to ask. For example, when she was younger, the year her parents got her a cell phone was special because she really wanted it, but she didn't see the gift coming.
The best present that Megan has ever gotten was a Yorkshire Terrier. Her parents got this dog for her and her siblings. They named the dog Jax, and they love him dearly.
The best gifts that Jenny has received were things she loves, but didn't even know she wanted. She has been given quilts made by her mother, artwork from friends and family, and other things that make a house a home. She either didn't know she wanted these gifts or she wouldn't have spent the money on herself, but they were great to receive from others.
Kelly says she has received a lot of amazing gifts in her life, but the ones that are her favorite are gifts that people put a lot of thought into and those gifts that hold meaning like the Willow Tree Angels that she collects.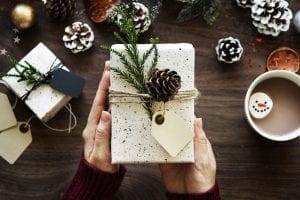 Is it cheesy to say at Everyday Helper the best gift we've ever gotten, is you? Maybe it is cheesy, but we are thankful that we get to work at a business that is built on the idea of helping others. We love helping people with errands, house cleaning, dog walking, and more. We have had more than one client thank us for helping their family out during a busy time period in their life.
Give the Gift of Time
If you want to give the gift of more time to those that you know and love, you can give these people an Everyday Helper gift certificate. We are happy to help people with house cleaning, dog walking, and much more so that they can have the time for the more important things in life. Gift certificates are available in the Everyday Helper store, and you can click here to learn more.
Also, be sure to let us know: what is the best gift you've ever received?