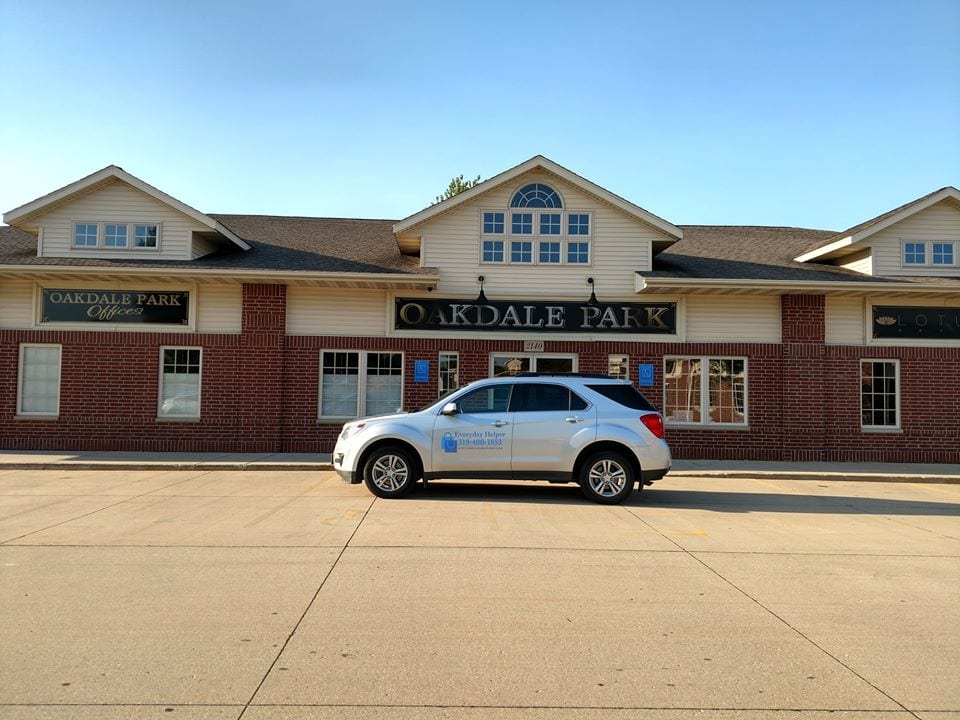 Wow, what a year it has been for us at Everyday Helper!
It's crazy that as I write this, 2020 is just hours around the corner! I'm not sure about you, but this year and the holiday season seem to have flown by!
2019 was an amazing year for the business and as this year winds down- I was doing a little reflection and thought I'd share with you some of the many highlights from our year!
We added 5 new helpers to the team! All are amazing helpers who bring so much to the business! We are now a team of 12 helpers!
We expanded to the Cedar Rapids area for our house cleaning and house organization services!
We celebrated our 4th Anniversary……how is that even possible?!
We moved into our first office space at 2104 Norcor Ave Suite 104 in Coralville!
We participated in the Coralville 4th of July parade once again an although it was blazing hot that day, we had a great time!
We met many wonderful new people and pets that have joined our Everyday Helper family!
We really enjoyed the holiday season and giving back to the community through our "31 days of random acts of kindness," and participating in local drives! We had some very gracious anonymous donors provide us with extra funds to make even more of an impact this past holiday season!
This year has been great to us and we are so thankful! We're thankful to all who have been apart of our journey so far supporting us and our mission to provide everyday help here to the corridor area! To all who read our blogs, newsletters, follow us on social media, spread the word about us in the community….thank you! And to our past clients, current clients, and hopeful future clients….thank you!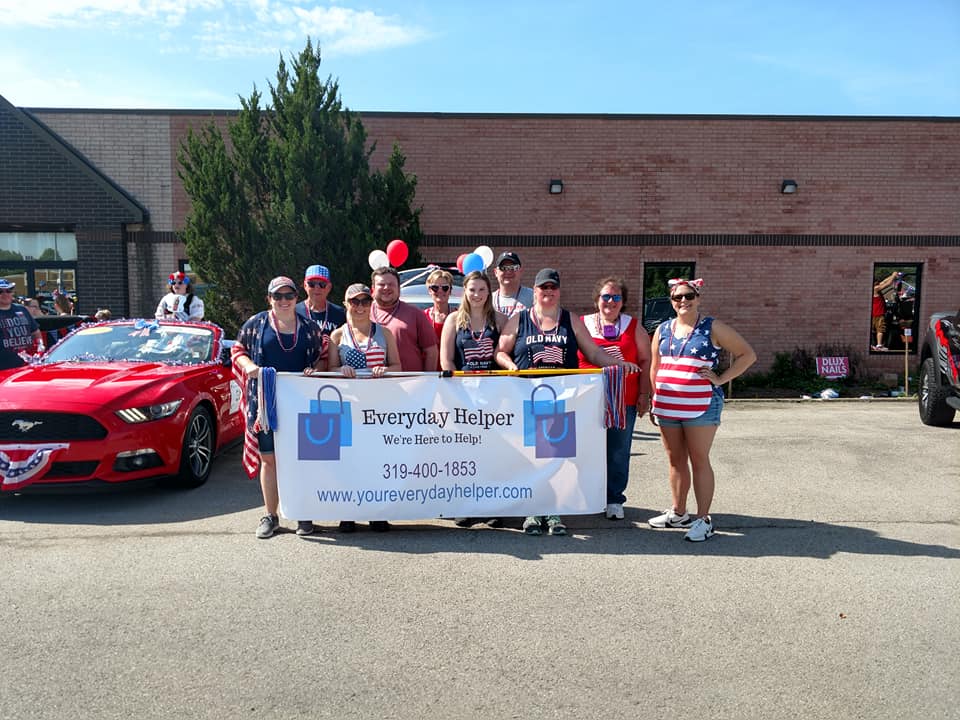 You may be wondering, what's in store for 2020? Well….you'll just have to stay tuned to see what we're up to. I can promise you that it's going to be exciting and it's going to be an even bigger year for us! It's a new year, a new decade, and we'll be celebrating a milestone…our 5th anniversary! We have already been planning how we could better serve you all and we're looking forward to bringing more services to you, growing the team even more, getting out and about serving more clients, and giving back to the community more.
Stay tuned as in January we'll be announcing something pretty awesome! We can't wait to share with you what we've been up to! We've been working hard the past few months in creating a partnership with a wonderful non profit, and we'll be announcing that news next month!
Thank you so much to all who have made 2019 another great year for us at Everyday Helper. I sincerely appreciate all of the support given to myself and this wonderful business. It's a dream come true!
Wishing you all the best in 2020. See you in the new year!
Kelly