The holidays are a magical time. They give us a break from our everyday lives, and they give us a chance to focus on friends and family. You probably have favorite holiday traditions that you enjoy doing every year with friends and family, or maybe you just enjoy the break from work and school.
Our Holiday Traditions
Our helpers have some great holiday traditions that may be similar to some of the traditions you enjoy every year.
Erika – Our family always spends Christmas up in Minnesota with my grandparents. We also like to go to the movies on Christmas Day every year.
Contessa – We have a tradition of my family hosting a Christmas party every year for my Mom's Family on Christmas Eve.
Jenny – My family has a lot of traditions like baking and decorating Christmas cookies, putting up holiday decorations together, and watching Christmas movies—like Christmas Vacation and It's a Wonderful Life—as a family.
Megan – Our family decorates the Christmas tree together and makes cookies on Black Friday instead of shopping.
Judy – I enjoy the tradition of Christmas Eve mass with family and friends every year.
Kelly – We all decorate my parent's Christmas tree together, and we always do a big family meal for the holidays.
Cathy– My family doesn't buy gifts for each other. We go as a family and do something big like the water-park in Dubuque for a few days with the grand kids right before Christmas. Then on Christmas day we all gather at my daughter's house to eat, hangout, and enjoy each other's company all day!
Whether you have a family tradition where you host a holiday party or you make a big meal for your immediate family, we can help make it easier to complete your traditions this year.
How We Can Help with Your Traditions
The holidays are great, but they can also be stressful with presents to buy, food to make, and houses to clean. Whatever you have planned for this holiday season, we can help make your holidays less stressful with some of our services. Let us help make your holiday traditions the focus instead of your endless to-do list.
At Everyday Helper, our goal is to make your everyday life easier, and that includes the holidays! We offer errand running, house cleaning, and party planning services that can help your holidays run more smoothly.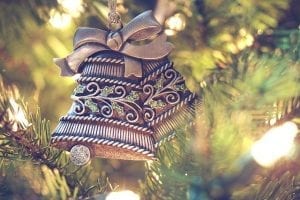 If you are having family or friends over for the holidays, let us help you out with our house cleaning services. We can do a one-time cleaning of your house to take some of the chores off your list. If you are having a party, we can help you plan your party or we can pick up supplies and run errands for you. We also offer you pet sitting and dog walking services if you will be traveling to see family for the holidays. Reach out to us if you would like more information on our services. You can email kelly@youreverydayhelper.com for more information.