There's no place like a beautifully decorated home for the holidays. When you watch a Christmas movie, the decorations always look perfect. The Christmas tree is decorated with lights, tinsel, brightly colored bulbs, and a beautiful star. The Christmas stockings are hung above the fireplace, and the mistletoe is in the perfect spot.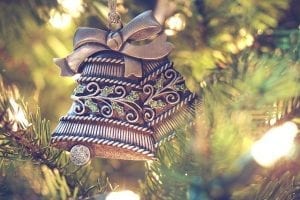 In a movie, every inch of the house sparkles and spreads the holiday spirit, but what the movies don't talk about is how much work it takes to decorate your house for Christmas. You have to pull out boxes of decorations and make sure the lights still work, you have to clean the house and take the time to put all the decorations in the right spot. Who has the time for that?
When you are an adult, the holidays can be stressful. This stress comes from shopping, decorating, cleaning, cooking, and family (family is great, but let's face it, they can also be stressful). The holidays expand your to-do lists and make it hard for you to enjoy the moments with friends and family.
That is why Everyday Helper offers you some help over the holidays. We provide services like help with holiday decorations because we know there is a lot to do over the holidays. We can help you decorate your tree and decorate the house so that you are all ready for the holidays. Reach out to us, and we can set up a time to help you with your holiday decorations.
Also, check out some other holiday-related Everyday Helper services below:
Holiday Party Planning – Do you need some help planning and preparing for a holiday party? Everyday Helper offers party planning and prep services to help you out.
Errand Running/Grocery Shopping – Is your family coming into town and you need some help getting everything done? We can help take some things off your to-do list before they get into town with our errand running and grocery shopping services.
House Cleaning – Do you need a little extra help cleaning before your mother comes to visit for the holidays? Don't worry, we can help you out!
Pet Sitting – If you know you'll be going out of town for the holidays, you may need someone to watch your pets. Everyday Helper is happy to provide pet sitting services for you this holiday season.
At Everyday Helper, it is our goal to make your life easier. The holidays can be a magical time, but they can also involve a lot of work and stress, so let us help you out. We can help you by putting up your holiday decorations, cleaning your house, running errands for you, and more. Reach out to us, if you would like to learn more about what we can do for you.