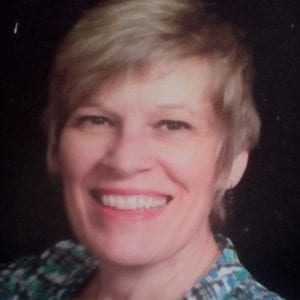 Being an Iowa transplant, I have come to this place in my life probably a little bit differently than some of the other ladies who work at Everyday Helper. When my husband and I moved here two years ago now, I had left my position as an administrative assistant at a community college where I had worked for almost 20 years. I had intended to obtain a part-time administrative position again here, but found that most of the jobs were not what I was looking for and I did not really want to be tied down again to full-time position. After much thought, I decided to put my profile out on the web site, Care.com, for some home cleaning, odd jobs, errands, or pet-sitting, whatever would work out. Along with raising four children and working, I had always done my own house cleaning and other tasks, and thought that perhaps, I could help others with jobs they either didn't have time to do or just didn't care to do. In today's society it seems that time is at a premium for families and I understand that time spent cleaning is time not being spent with the family. It wasn't long until Kelly contacted me saying she had seen my profile on Care.com and asked if I would like to meet with her to discuss the possibility of joining her team. I was very impressed with Kelly and her drive to help people. She is very passionate about what she does and I was thrilled to join her team as her first employee!
I can truly say that this opportunity has been wonderful! I love being able to help others in any way that I can. Kelly has been terrific to work with and all of the people in whose homes I have worked have been fantastic! There is a certain amount of trust needed to do a job like this. You are trusting that the people to whose home you are going to are going to treat you well and you, in turn, must be able to be trusted to do the best job that you can for them. I have so enjoyed getting to know the clients and their stories and knowing that I have made a difference for them no matter what tasks I complete for them.  I have also enjoyed getting to know Kelly better, the more I know, the more I am impressed by her, her desire to help, and her entrepreneurship.
Besides the satisfaction that comes from helping others, this position has also allowed me flexibility in my schedule, which I so appreciate. I am still able to travel to see our children when we want to, as they are spread out all over the United States, while also allowing me time to take care of all of our concerns too.
I am so glad that Kelly contacted me and this opportunity came my way. I love knowing that, upon my arrival at a client's home, I have the ability to make a difference in their lives, be it big or small!
Thank you Kelly and Everyday Helper!!
Judy Happ