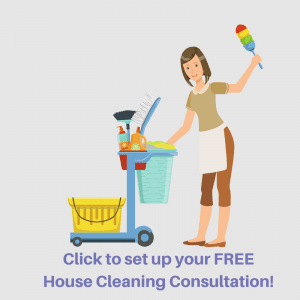 One of the ways our house cleaning service different is that we use cleaning products that you purchase/have in your home. Our clients prefer this for many reasons. Today I thought I'd share some of the reasons why we do so.
We use YOUR cleaning products and tools (vacuums/cleaning cloths/brushes) because:
We can use the brands and products that you prefer.
If you use special brands because of allergies or being eco-friendly, we use what you are familiar with.
All the products and tools are kept in your home, which means we are not carrying them in and out of multiple homes.   This is a more sanitary approach for you.
Using your products allows us to keep the cost of our cleaning services affordable.
Of course, we are always happy to shop for the products for your home for you so that you don't have to do so! Simply send us a list and let us know that you'd like us to replenish your cleaning supplies! We have accumulated a list of our preferences after cleaning for others and are happy to share recommendations that would work best in your home.