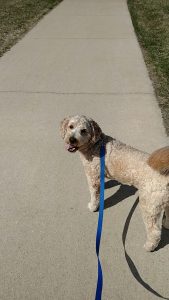 This month's Wednesday blog series has been all about the pets and how we can help! Now that you know more about the services we offer, you're probably wondering what the costs are and how far we'll travel to help you out. Here's our answers!
As far as costs goes, like most of the services we offer, it just isn't possible for me to set one general cost. However, I will guarantee you that just because you don't see our prices listed on our website, doesn't mean that we are out of your price range! We offer affordable and competitive prices for all of our services. If you are curious about the cost for one of our services, please contact us and tell us a bit more about what you are looking for help with and we'll give you a free quote.
To better offer you a quote, please let us know the following….
What type of pet are you looking for care for?
How many pets do you have?
What type of care or assistance are you looking for? Pet walking….pet sitting….pet transportation….
How often or how many visits are you interested in?
Where are you located?
Once you provide us with more information about how we can help, we can better determine a price for you!
The other question that I receive a lot is, "How far do you travel?"    We are located in Coralville, Iowa and typically travel anywhere around the area within a 25-mile radius. So whether you're in North Liberty, Swisher, Solon, West Branch, Iowa City, Kalona, Riverside, Williamsburg, Tiffin, Coralville or another community within or nearby, we are happy to assist!
Want to talk more about getting started? Call us at 319-400-1853, or send us an email at youreverydayhelper@gmail.com and we'll give you a free quote and a free consultation!