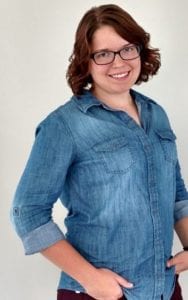 Wow, what a year it has been for us at Everyday Helper!
It's crazy that as I write this, 2017 is down to it's final few hours and 2018 is just around the corner! I'm not sure about you, but this year and the holiday season seem to have flown by!
2017 was an amazing year for the business and as this year winds down- I was doing a little reflection and thought I'd share with you some of the many highlights from our year!
We added 5 new helpers to the team! All are amazing helpers who bring so much to the business!
We launched our house cleaning service and it has really taken off!
We celebrated our 2nd Anniversary and are now midway into our 3rd year in business!
We met many wonderful new people and pets that have joined our Everyday Helper family!
We really enjoyed the holiday season and giving back to the community through our "31 days of random acts of kindness," and participating in local drives!
This year has been great to us and we are so thankful! We're thankful to all who have been apart of our journey so far supporting us and our mission to provide everyday help here to the corridor area!
So you may be wondering, what's in store for 2018? While you'll just have to stay tuned to see what we're up to, I can promise you that it's going to be exciting and it's going to be an even bigger year for us! We have already been planning how we could better serve you all and we're looking forward to bringing more services to you, growing the team even more, getting out and about serving more clients, giving back to the community more, and always remembering to be grateful for our amazing supporters! Stay tuned as January will be a big month of announcements for us and we can't wait to share with you what we've been up to! See you in  2018!