Last week's blog in our Summer Getaway series looked into pet care and how we can help keep your pets in their own homes while you're away this summer. This week's blog will be about how we can help with your house care as well.
Whether you have pets or not, or whether you are gone for a few days or for a few weeks this summer, it's important to consider house care while you are away. Everyday Helper can help you with that!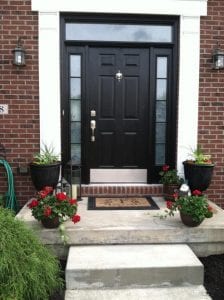 So how can we help?
Mail and package pickup– don't leave your mail unattended while you're away. We can stop by daily to check your mailbox and to check for any packages that may have been left by your doorstep. Protect your mail and packages from being stolen or from getting wet in the rain by letting us help.
Do you have a newspaper delivered? Here's my tip that you will want to follow: If you are planning on being a way for even a few days either call and hold the delivery, have a neighbor pickup your newspaper, or have us stop by to pick up your newspaper. Why is something so simple so important? When you leave newspapers laying in your driveway, it shows that no-one is home and that means that your house becomes the target for break ins and robberies. See why house care is so important?
Plant care- Do you have indoor house plants? Or plants around your yard? Don't forget about them while you're away! We'll stop by and water your plants so that when you arrive back home, they are looking just the way you left them!
House check-ins– If you don't have one of those fancy home security systems, or even if you do, it's still important to have someone keep an eye on your property while you're away. House break-ins peak in the summer months because so many are gone on vacation. We are happy to stop by as little or as often as you'd like to simply walk around your property to check for any suspicious activity. This service is also a great way to make sure that your air conditioner, refrigerator, and other important appliances are working properly so that you don't return home to any unwanted surprises.
So whether you're looking to just getaway for a weekend this summer or for a longer vacation, don't forget to plan your house care while you're away! If you're looking for help, give us a call at 319-400-1853 or send us an email at Kelly@youreverydayhelper.com and leave your worries to us so that you can enjoy your time away!
Happy Summer!