Life can be busy.
And if you're like most, there's just not enough time to get everything done in a day. And when you finally do get caught up on your to-do list, you've missed out on time doing what you love, with who you love.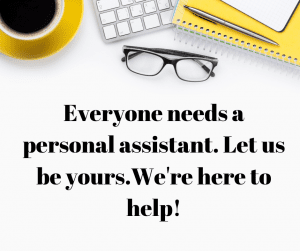 That's where we come in to help!
We offer the following services:
House Cleaning
Errand Running
Personal Assistance
Child Transportation
Dog Walking
Pet Sitting
House Organization
Senior companion Care
and more!
Have something in mind that you don't see listed above?
Let's talk and see if we can make it happen! Whether you're a busy professional, raising a growing family, or ready to relax and enjoy the rest of life, we're here to help!