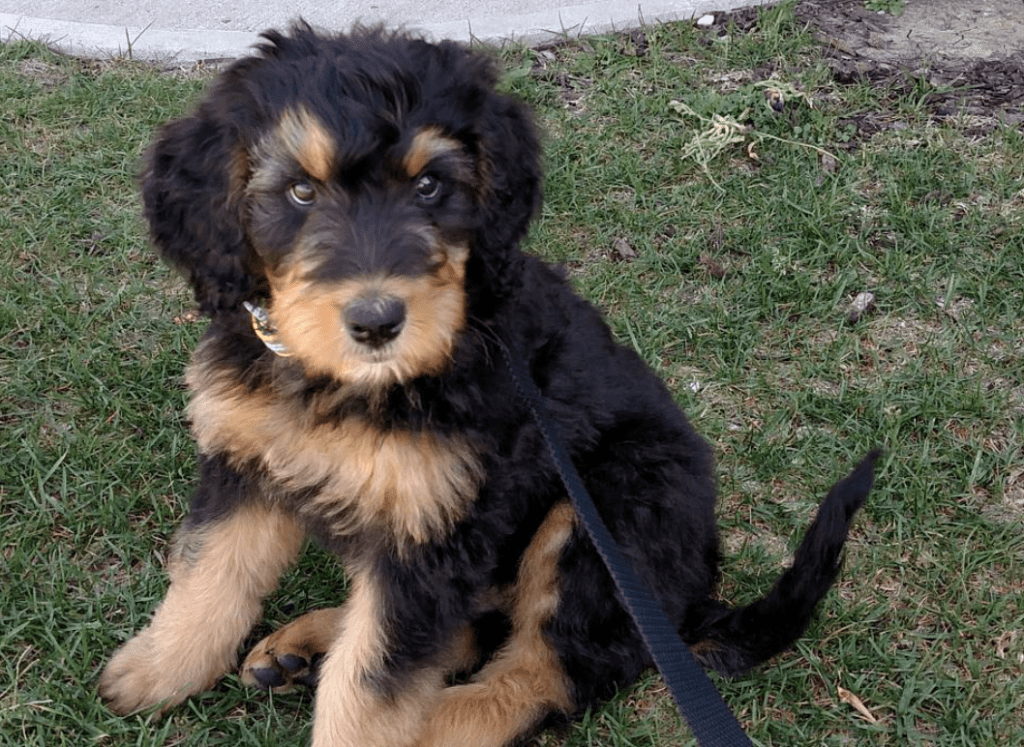 Our November Pet of the month is Chewy. Chewy is a Bernese Mountain dog aka a big ol' gentle teddy bear. Chewy was brought home to his forever family last spring and his parents reached out to Everyday Helper for puppy visits every few hours during their long work days to help potty train him, feed him, give him some exercise, and most of all give him the attention that is so important in a puppy's early days.
It's hard to believe that Chewy was once just a little guy. But it was no secret that his breed is a very large size dog breed and his huge paws as a very young puppy were evidence! When Chewy stands on is hind legs now he is well over 5 feet! But even so, no matter how big he grows, he is still a very lovable pup! A pup that loves playing in the yard, going for walks around the neighborhood, and well….chewing on things. Wonder where he got his name?!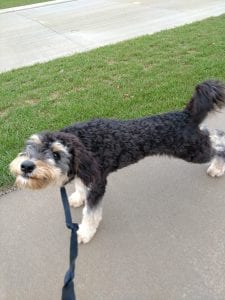 Now that Chewy is potty trained, much larger in size, and over 6 months old he now only requires one visit per day around the lunch hour while his parents are at work. These visits are still important as Chewy still has lots of that puppy energy and needs to be able to get out of his cage to move around, stretch, and exercise! Chewy is always on the move and doesn't stand still for very long!!
Chewy is a pup who knows what he wants for sure. It never fails that every time you head out to take him for a walk that he will grab his leash in his mouth and direct you the way that he wants to go! He has a couple different few paths that he likes to take so you never know which one he will lead you on!
It has been so much fun watching Chewy grow up and getting to be apart of his puppy life!
If you have a puppy and would like to talk to us about puppy care prices and services – please request a free consult on our website!