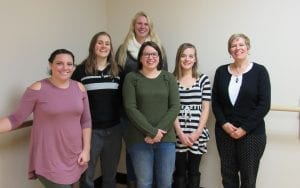 Are you currently planning a wedding? Are you trying to figure out how to get it all coordinated, keep things in your budget, and ease the stress on the big day? Everyday Helper can help you on your big day so that you truly get to enjoy the experience!
Everyday Helper consists of a whole team of helpers with different specialties so that we can all collaborate to better serve you.. Danny and Jenny are our event coordinators and both will be helping with Everyday Helper's coordination of your big day!
Over the next few weeks we'll be sharing in more detail about the ways we can help with your wedding as your personal assistants and we'll answer the most popular questions we receive as well
If you'd like to set up a time to meet with us to discuss your wedding and see how we can help you without breaking the bank, we'd love to schedule your free consultation! Simply e-mail Kelly at Kelly@youreverydayhelper.com or call 319-400-1853 and let's chat!