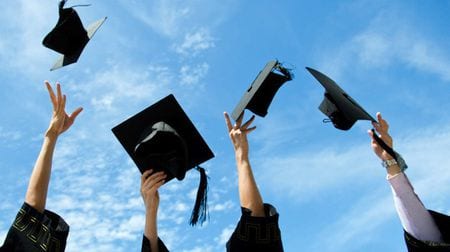 Spring is finally beginning to make it's way back to us! And that means that before you know it, the school year will be ending, and the spring semester will be over. Do you know someone graduating this year? Are you in charge of throwing a graduation party for someone? If so, you're in luck! At Everyday Helper we can assist you from start to finish to make sure that your party is one to remember.
So, how can we help?
We can help with the planning: Not sure where to start with the planning? We have helped plan some pretty awesome graduation parties in our last 4 years as a business. We can help you plan the guest list, the menu, the location, the setup, supplies needed, and all the other little details in between that you might not think of. We can also take care of the shopping for items needed, we can make the phone calls to reserve the items needed, pick up the decorations, and we can mail out the invitations.
We can help with the cleaning: We offer house cleaning services which are perfect to help you get ready for your party! We'll take care of cleaning your home so that you have one less thing on your plate to worry about.
We can help with the setup: We can help with the decorating, organizing the setup of the party, and we can even take care of picking up any items you may have rented at the local party store!
We can help during the party: Have you ever thrown a party only to have been stuck serving the food, cleaning up the messes, and dealing with all the small details instead of being able to enjoy yourself? That's where we come in. We'll serve the food, keep the food and drinks filled and ready, clean up the tables, empty the trash, and take care of any other things needing attended to during the party.
We can help with the cleanup: By the time the party is over, you're probably tired and ready to just relax. We'll take care of the cleanup from start to finish and leave things just the way they were before the party. We'll take care of the trash, the dishes, taking down the decorations, putting furniture back, and even returning any rented items.
Graduation time is a milestone that should be celebrated with friends and family. A graduation party should be a relaxing and fun time for everyone- including the hosts. At Everyday Helper, we're happy to assist with any of the above tasks and more. Have something in mind you could use assistance with? Send Kelly a message at Kelly@youreverydayhelper.com and let's chat!
Tags: Planning a Graduation Party? Let us Help!