Is there a party in your future? Perhaps a graduation party later next month? Maybe a retirement party? Or maybe even a family get-together for Memorial Day?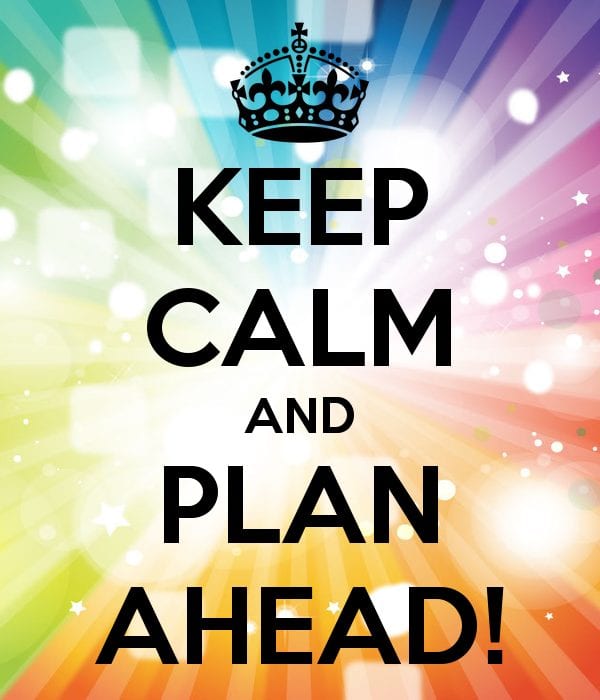 Whatever the event may be, if you want the day to go smoothly, you have to plan ahead! Not sure where to begin? You're in luck! This month, each Wednesday I will be blogging about steps 1-4 as I have broken down the steps to follow if you need help planning a successful party.
Today we begin with Step 1: Who, What, When, Where, Why.
Sounds easy enough, right? Yet, most people don't spend the time to fully think about and answer these questions when planning a party.
Who: Who is this party for? Who are you inviting? Or even, who will be entertaining?
What: What type of party are you throwing? What is the celebration for? What type of theme do you want the party to have? What types of activities will you host at the party? What will be on your menu? What is your plan for the party?
When: When are you hosting the party? What date? What time? Is there a set time, or is it more of an open house type party?
Where: Where are you hosting the party? Can the location easily be found for your guests? Is the location big enough to host your invite list? Is your location practical for the type of party you are hosting?
Why: What's the celebration for? Why are you hosting a party?
Spend some time answering those questions to begin your party planning process. These may seem like simple questions, but they will help you successfully plan for
your party!
Want to know what comes next? Check back for the next three Wednesday's this month to learn more about:
April 13th: Step 2: Breaking Down the Details
April 20th: Step 3: Let the shopping begin!
April 27th: Step 4: It's Party Time!
Next week's blog will be breaking down the who, what, when, where, why answers to better plan ahead!
Is party planning just not your thing? Well you're in luck! We can take care of all of the work for you. Give us a call at 319-400-1853 or send us an email at youreverydayhelper@gmail.com and let's get started!