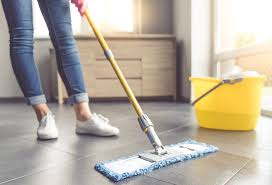 Ok, I can't tell you how often I've had someone tell me that the reason they won't let someone in to help them keep their home clean is because they simply don't have the time, energy, or desire to "pre-clean" their home!
This is simply not the case with Everyday Helper! You don't have to have your laundry picked up. You don't have to have your counter tops spotless. You don't have to have your home looking its best for us to come in and clean!!
We understand that your life is busy and you have way too many other things on your plate than keeping your home looking its best 24/7. That's where we come in. Our goal is to help you maintain your home by helping with the tidying, the laundry, the dishes, the cleaning, and whatever else you may need assistance with!
In fact, you may actually find that when you schedule a regular cleaning of your home, it will motivate and inspire you to keep up on the little tasks around your place. You'll enjoy the look and feeling of a clean home so much that you'll want it to last!
Interested in letting us help you around your home? We'd love to chat! Send us an email to info@youreverydayhelper.com.