It's likely that one time or another you've found yourself trying to figure out how you can adjust your schedule so that you can sit at home and wait for a repair or delivery service. Whether your air conditioner needs repaired, you need your cable set up in your new place, you're waiting on your new appliance to be delivered, or whatever else, you've probably been there.
I don't know about you, but I'm not a fan of taking the afternoon off from work to wait around for that 4-hour time window when the repairman or delivery in expected to arrive. And if you're like me, it never fails that you wait around for a solid 3-3.5 of those hours before the repairman or delivery actually shows up.  Then before you know it, there goes half of your day spent waiting when you could have been at work….or doing whatever else you needed to do that day.
The next time you find yourself in this position, I have good news for you! You can contact us at Everyday Helper and we'll sit and wait at your place so that you don't have to! Save yourself the stress of trying to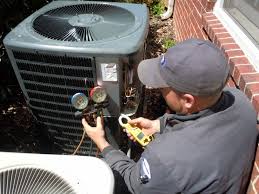 rearrange your schedule and contact us instead!
You can contact us by phone: 319-400-1853, e-mail: kelly@youreverydayhelper.com, or online: www.youreverydayhelper.com