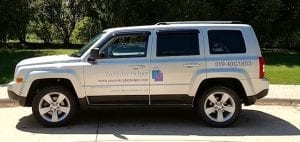 All August we've been celebrating our first anniversary at Everyday Helper. As the month comes to a close, I decided to do one final blog looking back on some of my favorite memories of this past year:
Camp Davis Food Drive
-Last November we joined in and helped collect food donations for the Camp David Food drive. This was our first drive we participated in and it was a great experience!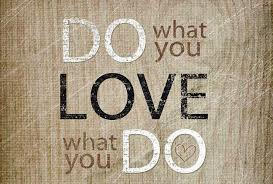 31 Days of Random Acts of Kindness
-Last December I set the goal to go out into the community each day and do a random act of kindness. This was such an incredible experience and I loved that I had clients joining in with me to participate! We spread a lot of kindness over the holiday season and I'm excited to do it again this year!
Care Center Christmas Gift Donations
-Last December we also collected donations for the seniors in multiple care centers around the area. I personally delivered a batch of gifts to Lantern Park in Coralville after getting to know many of the residents during my grandma's temporary stay there last summer.
4th of July parade
-This year we had a float in the Coralville 4th fest parade and it was a great time! We had over 30 gracious volunteers show up to help us spread the word about our business. After the parade my grandma was generous enough to host everyone for a picnic. The weather was also terrific making the day an all around great time.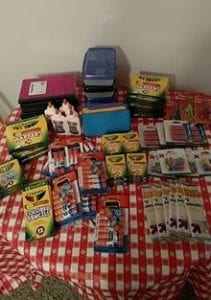 School Supply Drive
-Earlier this month we collected school supply donations to be distributed at the Coralville Food Pantry. What an overwhelming (in a good way!) response we received! Over 300 items we were able to hand over to help those in need.
It's been a pretty incredible first year for Everyday Helper. We got out in the community a lot and joined in on many local events. We've even been on KCRG! And we're just getting started. Year 2 we will be out and about even more, so look for us around town! Follow us on social media, or sign up for our newsletter for all of the latest information of where we'll be next.