Meet Megan! Megan joined our Everyday Helper team in February 2018 and we think she's a great addition!
Where are you from, how did you end up in the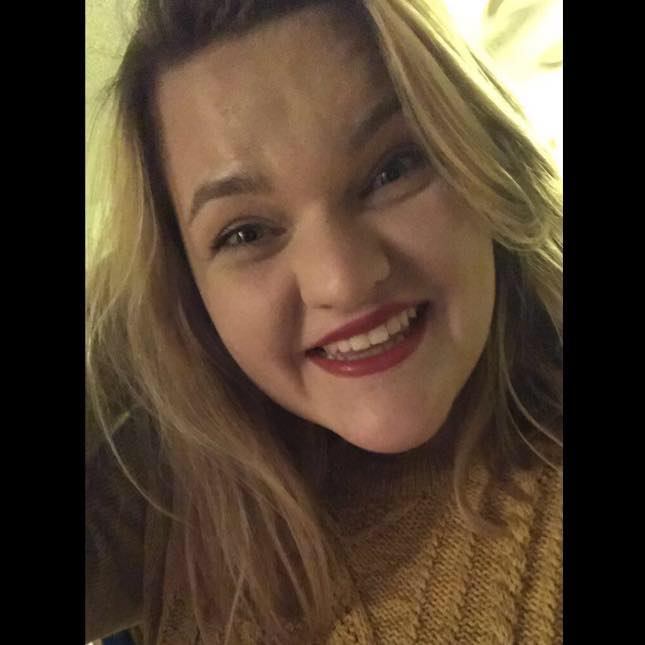 corridor area?
I am originally from a little town in Northwest Iowa, known as Orange City. I moved to Iowa City in August of 2016 to finish my Bachelor's degree at the University of Iowa.
If you could visit or live anywhere in the world, where would it be and why?
If I could live anywhere in the world, I would choose to live in central California. I used to nanny out there during my high school summers, and I loved that there was always something to do. The beach was only about an hour and a half from our home and Yosemite National Park was also nearby. I love nature and hiking, so that would be a huge reason to why I would want to live there. The weather out there is also amazing, in my opinion.
Favorite quote?
My favorite quote is actually a Bible verse and it is Jeremiah 29:11. I really enjoy this verse because it has always helped me through rough times. Whether it was through awkward stages of high school or moving to a new town where I literally knew nobody, it always brought me comfort, and it still does. 
Some of my hobbies include reading, baking, doing makeup, playing the ukulele, and watching movies.
Favorite weekend activity?
My favorite weekend activity is having a movie night with my friends. We make dinner together, catch up on how the week went, and just get to have a relaxing night together.
What is your favorite song/group, or genre of music?
My favorite musical group really varies from week to week, or even day to day. I'm going through a country phase at the moment, and my most played song in the past week is I Don't Dance by Lee Brice.
What is your favorite season and why?
My favorite season is Fall. I absolutely love fall fashion, and the weather is in that perfect in between where it's not too hot or too cold. It's also just a very beautiful season, with all the colors of the leaves changing.
What is your favorite holiday and why?
My favorite Holiday would have to be Christmas. I have family that is all over the nation and Christmas is the one time of the year that we're all able to come together and spend some quality family time. Some of my cousins and I have a tradition with my Grandma where we make and decorate Christmas cookies together, and it's always something I look forward to.
What excites you the most about being a part of Everyday Helper?
What excites me about Everyday Helper is that I am able to help people. Whether that be by doing laundry or washing windows, it's making someone's day a little brighter. I'm also very excited to meet new people who I will be working with and for.