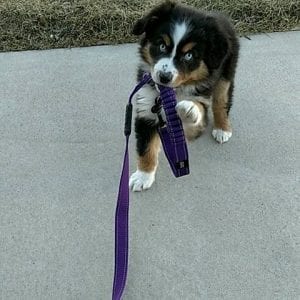 Everyday Helper had the pleasure of being introduced to Mila on the second day in her forever home. Her parents brought her home as a young pup and reached out to Everyday Helper for help in caring for her! We provide walks while her parent's are at work, overnight care when her parent's are on vacation, and transportation to and from doggy daycare!
Miss Mila will turn 1 on December 16th this year, and has she ever grown! She may not be as small as she once was, but she's still just as cute!
Mila loves to jump up and greet you with some hugs and puppy kisses each time you walk into her home.  She also has this cute little dance that  she does when she's excited. And those baby blue eyes and her little head tilt she'll do when you're talking, well they're pretty hard to say no to sometimes!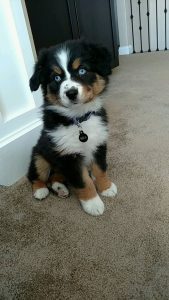 Mila has lots of puppy energy yet and loves to go for long walks around the neighborhood! She has made quite a few doggy friends in the neighborhood as well being the little social pup that she is. She also enjoys playing fetch in the back yard and going for some longer nature walks on local trails.
One of my personal favorite memories of Mila is the first time I ever went to pick her up from doggy daycare. I walked in and said "Mila" and from across the room she turned around, looked at me, and bolted through all of the other dogs straight to me to jump up and give me some of her hugs and kisses! Mila definitely melts my heart with her cuteness and I'm so thankful that I get to be in her life and watch her grow up!
-Kelly