Judy joined the Everyday Helper team in March this year and has been busy since helping out our awesome clients!! We thought it would be fun to ask Judy a few questions and share her answers with you so that you can learn more about who Judy is! She has definitely been a great add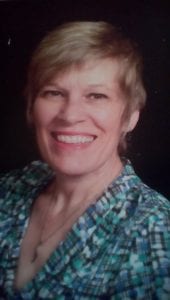 ition to the team and we're glad she has joined us in helping make lives easier around the corridor area!
Where are you from, how did you end up in the corridor area?
We moved to the corridor area from Sterling, Illinois, where we lived for 30 years and raised a family of four children. My husband was offered a position in the area, and after much consideration, we both left our jobs to start a new adventure. We were somewhat familiar with the area as our oldest son lived in Coralville for several years and we were always impressed with what we saw here.
If you could visit or live anywhere in the world, where would it be and why?
I'm not sure where else I would like to live, but I would love to go to Germany. I am of full German ancestry and would love to see where I came from!
A quote that I have always used is, "this too, shall pass". I think it reminds us that we should cherish the wonderful moments as they happen and know that when bad moments come around, they won't last forever.
Hobbies have changed over the years, right now I love to read, garden, and enjoy refinishing furniture when I get the chance. Overall, though, the best hobby right now is spending time with my kids and grand kids!
Favorite weekend activity?
We love to explore on the weekends if we're not busy with something else. We just take to the road and see what we can find. We love checking out wineries or new places to eat.
What is your favorite song/group, or genre of music?
I pretty much love any kind of music, from the oldies to modern.
What do you enjoy about being on the Everyday Helper team?
I enjoy being a part of the Everyday Helper team as it allows me a chance to meet new people and hopefully, help make their lives a little easier. I also enjoy the flexibility that Kelly has allowed me and am grateful for the opportunity.